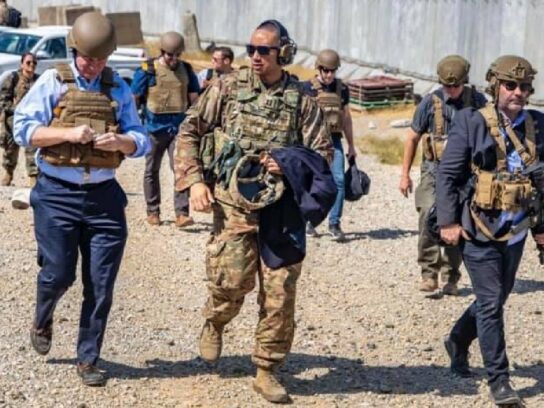 Maryland Sen. Will Smith, who served in Afghanistan for six months in 2019, called what was happening in that country now that the United States military has left, "absolutely heartbreaking."
He took to Twitter to say, "The resumption of Taliban control over the country will come with unthinkable repercussions and human rights atrocities."
On Aug. 15, he tweeted, "I will never forget the conversations I had with Afghans yearning for the peace this nascent Democratic experiment could seemingly provide." He also tweeted, "Devastating news – The fledgling democratic experiment in AFG helped secure our national security objectives and provided unprecedented opportunity for ethnic minorities, women, and children. I will always be proud of our military's role in that effort."
While serving in Afghanistan, Smith, who represents District 20 which covers Takoma Park and Silver Spring, monitored that country's army as a member of the Navy Reserve. When he left to serve as an intelligence officer, he left behind his wife and daughter, who was less than one year old at the time. He spent most of his deployment at the Resolute Support Headquarters in Kabul. The Resolute Support Mission is a NATO-led operation, which began in January of 2015.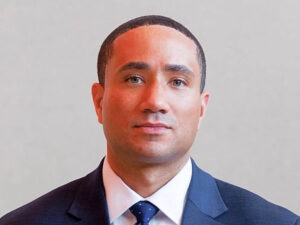 Smith was part of a combined joint intelligence operation and worked as the branch chief for governance responsible for monitoring, accessing and reporting. He lived in dorm-style barracks and rarely ventured away. Too many car bombings in the area kept Smith and the men and women he worked with on base, he said, adding he never ate in any Afghanistan restaurants.
When first back, Smith described the activities in Afghanistan as having "a kinetic tempo," and said, "Every single night, coalition forces are going out there, risking their lives every night."
During his time served, there was an air of uncertainty for both members of the Army and the Afghanis as former President Donald Trump tweeted that he was going to withdraw from Afghanistan. He also tweeted that he could end the war by bombing the country.
"You had a lot of uncertainty," Smith recalled. "Folks were nervous."
According to Smith, thanks to America's help, Afghanistan experienced three elections in which there was a true handover of power. There have been so many advances, he said.
Absolutely heartbreaking. https://t.co/JH7WLgIDuI

— Senator Will Smith (District 20) (@Willcsmithjr) August 16, 2021
I went to the @USEmbassyKabul at least once a week to meet with our DoS counterparts. This was my favorite murual from within the walls of the Embassy: https://t.co/UAS6yhDONC pic.twitter.com/jryHAO8VE5

— Senator Will Smith (District 20) (@Willcsmithjr) August 15, 2021
The resumption of Taliban control over the country will come with unthinkable repercussions and human rights atrocities. https://t.co/lzsVdPsMFe

— Senator Will Smith (District 20) (@Willcsmithjr) August 15, 2021
Related Post