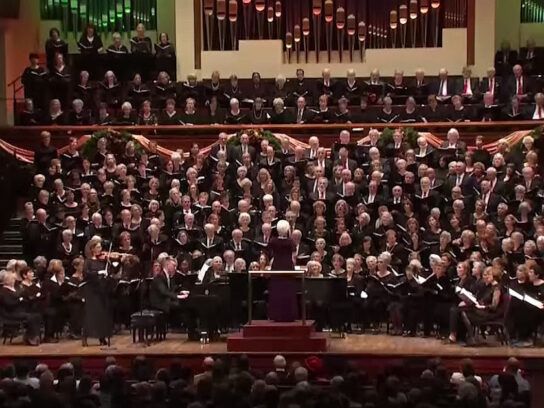 The nation's largest choral group for adults who are 55 years and older celebrates its 15th anniversary with a concert at the Music Center at Strathmore in North Bethesda on May 14 at 3 p.m. The group is based in Annapolis.
The concert by Encore Creativity will honor its founder Jeanne Kelly, who will conduct the afternoon event. It will feature music in many styles from different eras.
Admission is pay-what-you-wish.
The singers come from Maryland, Washington, D.C., Virginia and New York City.
"For many participants – retirees, widows, widowers, empty nesters and people looking for engaging experiences in their later years – Encore has provided a new community of friends, a new passion, challenging educational and performance opportunities, and most of all, joy," said Joshua Vickery, CEO. "We are thrilled to celebrate Jeanne for all she has accomplished and Encore's important milestone."
Photo by E. David Luria