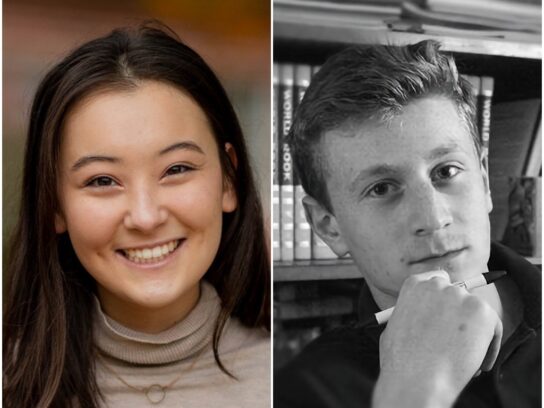 Montgomery County Public Schools (MCPS) students will be able to vote for the next Student Member of the Board of Education (SMOB) this Thursday, April 22 and Friday, April 23.
Henry Kaye and Hana O'Looney are this year's finalists for the position. Both candidates are juniors at Richard Montgomery High School.
Kaye is an eagle scout, varsity athlete and small business owner. Kaye began his campaign as he believes that it is incredibly difficult to get involved with student government at the county level.
"The incredibly high barrier to entry for county-wide advocacy has led to a lack of diversity and equitable representation for students in Montgomery County," Kaye said. "This needs to change and it needs to change now."
O'Looney has fought for educational equity in Montgomery County for over five years, serving as the President of the Countywide Middle School Student Government Association in 2017 and currently acting as the Vice President of the Montgomery County Regional Student Government Association. She has advocated for the ending of PARCC exams and wrote a resolution to get free menstrual hygiene products in all middle and high schools, which passed with a unanimous vote in December.
"I have become all too familiar with the inequities that exist in MCPS based on where you live, what school you attend, or who you are, especially in the wake of this pandemic," O'Looney said. "But COVID didn't break MCPS, it revealed what was already broken."
To learn more about each of the candidates and their positions on various topics, students can visit the MCPS website or check out a video on the MCPS TV YouTube channel.
Students: This Thursday, April 22, and Friday, April 23, you'll have the opportunity to vote for the next student member of @mocoboe. Learn about the candidates: https://t.co/n22GnSXQph

— MCPS (@MCPS) April 21, 2021