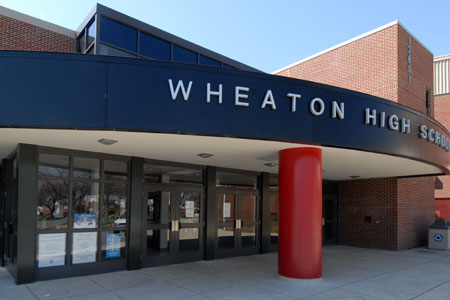 Two Montgomery County public school students are under police investigation for allegedly breaking into the online accounts of students at Wheaton High School.  The suspects hacked into the Naviance college-prep system and stole personal and school-related data of 1,344 students.  Accessed information included names, ethnicity, gender, SAT and ACT scores, mobile and home phone numbers.
According to Montgomery County Public Schools, one of the student hackers found usernames and passwords needed to access the Naviance accounts, downloaded the information and shared it with others.  Social security numbers, bank information or credit card information was not included in the data breach.
The hacking incident happened on the evening of October 3.  Naviance discovered the suspicious activity and blocked access as the breach was taking place. Affected students were notified and their passwords were changed the following day.
MCPS Offers the following information to protect your identity and information.
What You Can Do
● Request a free credit freeze for your child. A credit freeze will make it difficult for someone to use your child's information to open accounts. To place a freeze, follow the specific instructions from each of these credit bureaus: Equifax, Experian, and TransUnion.
● You can check to see if your child has a credit report. Each bureau listed above has specific instructions for these requests. If a credit bureau has a credit report for your child, the credit
bureau will send you a copy of the report. Use the instructions provided with the credit report to remove the fraudulent accounts.
● Review information on Child Identity Theft from the Federal Trade Commission.
For More Information
If you have any questions regarding this incident, or have other questions, please email: information_security@mcpsmd.net.