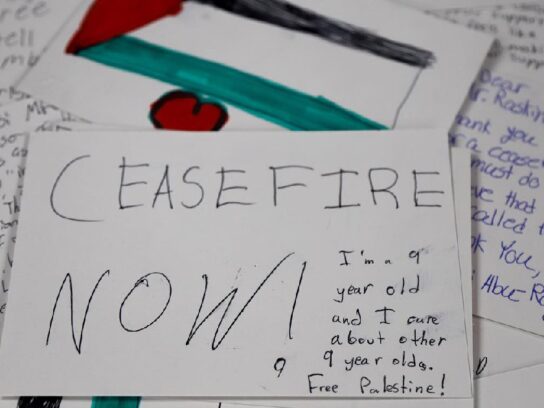 Montgomery County high school students participated in a letter-writing protest Saturday to call for a ceasefire in Palestine.
At the Islamic Center of Maryland, participants wrote more than 150 letters to representatives to urge immediate action toward peaceful resolution, according to Aneri Sanghani, a junior at Northwest High School who photographed and covered the event.
Sabrin Niamathullah and Juwairiyah Abbasi, students at Clarksburg High School, organized the protest. Zainab Chaudry, Maryland Director for the Council on American-Islamic Relations (CAIR), spoke during the event.
The day also featured a bake sale, with profits dedicated to Doctors Without Borders. Event planners pledged to match funds.
Photo credit: Aneri Sanghani