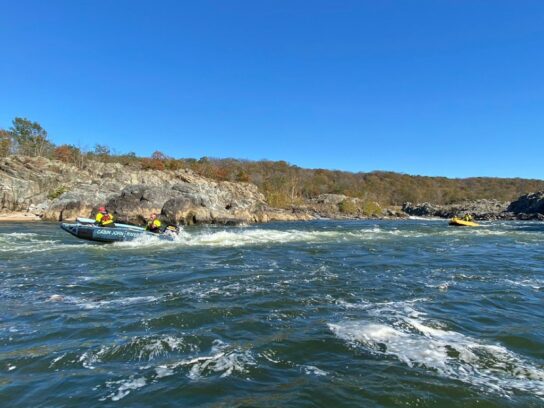 A kayaker in the Potomac River, near Great Falls, was separated from his boat and plunged into the water on Wednesday.
The boater was estimated to be submerged for 20 minutes in the 48 degree water with no wetsuit. This is considered to be hypothermic levels.
Montgomery County Fire and Rescue, with assistance from Fairfax County Fire and Rescue, saved the man from the river in swift water rescue boats. The man was taken to the Old Angler's Inn boat ramp and transported to the hospital.
Water Rescue – Potomac River – IAO Great Falls @MontgomeryCoMD water temp 48 degrees, boater separated from his kayak (not wearing a dry suit) it was estimated patient was in cold water for ~20 minutes, @MCFRS_EMIHS transported 1 adult Pri2 serious NLT https://t.co/Fcleb5tWjS pic.twitter.com/f8jWe69a23

— Pete Piringer (@mcfrsPIO) February 25, 2021