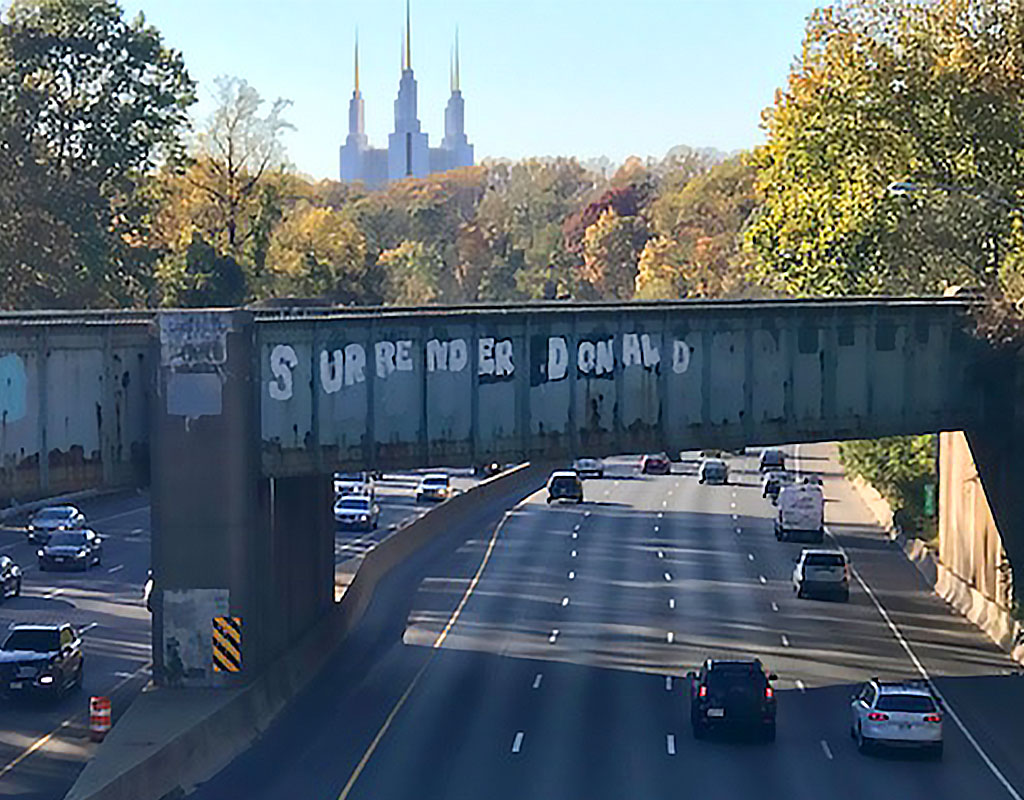 'Surrender Donald' Instead of 'Surrender Dorothy' Appears on Popular Graffitied I-495 Bridge
Since the early 1970s, the railroad bridge over I-495 in Kensington, Md. has been the canvas for famous graffiti. With the impressive structure of the Mormon Temple looming in the distance, the phrase "Surrender Dorthy" has often been etched on the bridge, referencing the Emerald City of The Wizard of Oz.
However, amid the tension of the current presidential election, commuters were greeted today with a phrase that is less whimsical and more political. "Surrender Donald" is now displayed in white letters against the rusted green of the railroad bridge presumably referring to president Donald Trump and his intensely close election battle with Joe Biden which had not been decided as of this writing.
This is not the first time those words have appeared on the side of the bridge. In 2018, a DC-based political action committee, Mad Dog PAC, claimed responsibility for adding "Surrender Donald" to the Beltway bridge.
In the history of the bridge graffiti, the messages have not often lasted, getting taken down or painted over soon after. However, as ballots continue to be counted throughout the nation, the phrase remains displayed for drivers to see.