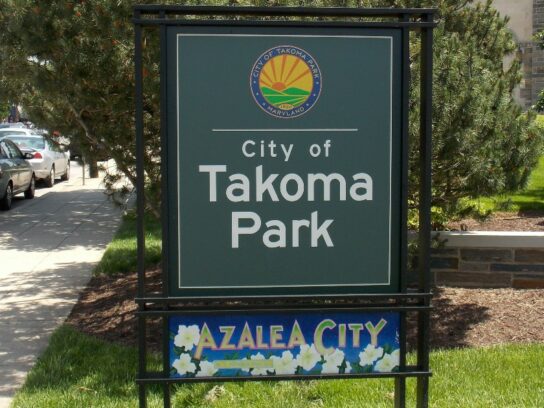 Takoma Park Police officers are investigating an armed home invasion Tuesday morning on Philadelphia Avenue.
According to police, at about 10 a.m. the victim was sitting in the kitchen when a man dressed all in black and wearing a full mask walked and placed an object to the back of her neck, which she thought was a gun or taser.
The suspect demanded property, and the victim complied. The suspect then made the woman walk into a closet in the back bedroom while he rummaged through her purse, according to police.
The suspect fled with the property and the victim's car keys. He was unable to steal her car as there was a vehicle blocking it. The suspect then fled on foot toward Carroll Avenue from Park Avenue.
Police conducted a lookout, and a K9 track was begun, but the suspect was not located. But police did locate witnesses.
The suspect is described as a Black male, about 5-foot 11-inches tall, weighing 180 pounds and in his twenties. He was carrying a backpack.
Anyone with information should call police at 301-270-1100.
— Takoma Park Police (@TakomaParkPD) February 14, 2023