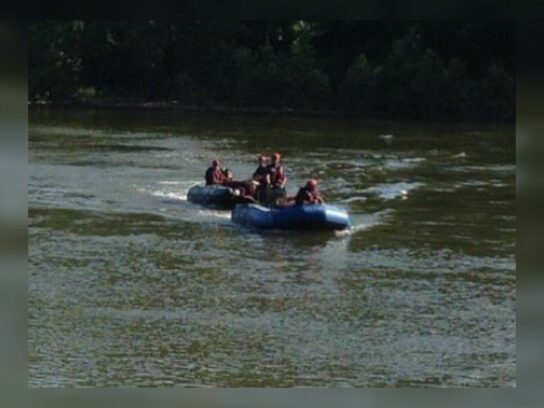 Montgomery County Fire and Rescue personnel saved 114 people during 2020, an increase of 22 as compared with 2019. The vast majority of people were rescued on the Potomac River and on the Billy Goat A trail, both in the area of Great Falls. Also during 2019, the county fell victim to numerous flash floods in which people needed to be rescued.
During 2020, five people died. In 2019, two people succumbed.

Normally, people head out to those and other parks throughout Montgomery County in greater numbers between Memorial Day until the end of the summer, but during the pandemic many people took to the outdoors all year long as a break from quarantining, said Pete Piringer, chief spokesperson for MCF&R, when explaining the increase.
Rescues involved kayakers in distress, lost or injured hikers, people out after dark, bee stings and the influence of drugs and alcohol. Water rescues didn't just take place on the powerful Potomac, they also occurred during floods and when children fell into sewers. Although swimming is prohibited in the Great Falls area, several rescues involved people trying to swim between Virginia and Maryland.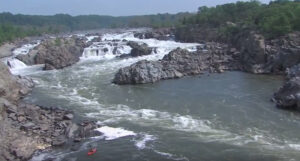 "Know before you go," is Piringer's advice to anyone venturing out onto any of the numerous parks and waterways. Wear proper clothing, he said, pointing out that flip flops are not smart hiking gear. Stay hydrated, carry a charged cell phone and pay attention to the weather and time of day, he said.
In an effort to reduce the number of accidents and deaths, MCF&R will be conducting on-the-spot education during several weekends, beginning with Memorial Day Weekend. On Fridays through Sundays, staff will be in the water and on the trails promoting safety from 1 p.m. to 6 p.m.
"We are not the police," Piringer said. The idea is to engage people and show them how not to get into situations where they might need rescuing, he said.
Currently, MCF&R has hundreds of trained staff and volunteers on its Swift Water Rescue Crews. Most of them are stationed at the two Cabin John fire departments. Soon, the Upper Montgomery County Volunteer Fire department in Poolesville, which already has a rescue boat, will receive additional training, staff and equipment for swift and flat water rescues.
Here's what Piringer told MyMCM about rescues and safety.