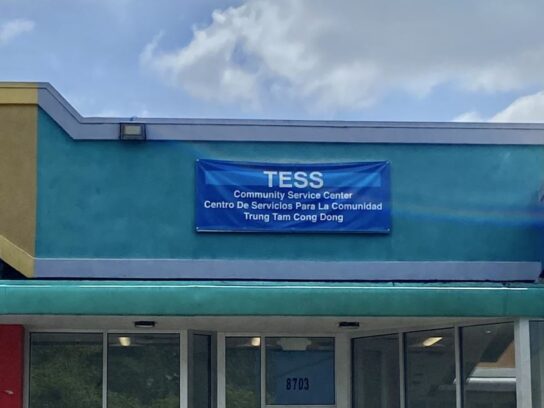 The Takoma-East Silver Spring (TESS) Community Action Center has relocated to 8703 Flower Ave. The center was previously located at 8513 Piney Branch Road for 50 years.
County Executive Marc Elrich attended the ribbon cutting ceremony for their new location last week and congratulated TESS for their new building.
"I have worked with TESS for decades and understand firsthand how they are to Montgomery County," said Elrich in the press release. "I'm proud of their outreach and thank them for the crucial role they play in improving the county's health and equity outcomes while enriching the lives of those they serve."
As a part of Montgomery County's Department of Human and Health Services, TESS has made a significant impact on the community by providing a one stop shop for residents to obtain available services and programs such as rental assistance, SNAP, legal services, and Medicaid.
The walk-in hours are Monday through Friday from 9 a.m. to noon and appointments are Tuesday through Thursday from 1 p.m. to 4 p.m.
The TESS Community Action Center has moved to new offices at 8703 Flower Avenue in Silver Spring. TESS has a 50-year history of serving thousands of residents each year in the Long Branch community of the County.

Learn more ➡️ https://t.co/bQ3WjTKQ0e pic.twitter.com/uua84yTuox

— Montgomery County DHHS (@MoCoDHHS) August 8, 2022