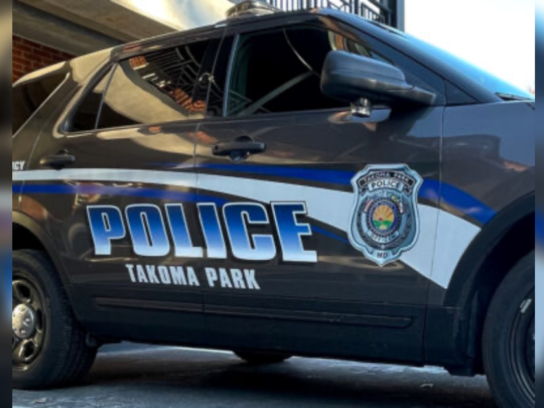 Takoma Park Police Department is participating in Lights On! and will offer repair vouchers so vehicle owners can pay for safety equipment repairs. It is the first municipality in Maryland to join up with Lights On!
Lights On! is a community-driven program that enables Takoma police to partner with RS Automotive, 7224 Carroll Avenue. When an officer stops a vehicle, the officer can offer a voucher up to $250 to cover costs to repair mechanical problems with the vehicle.
Starting Tuesday, the officers will offer the vouchers to drivers of any cars they stop in the 20912 zip code area.
"The Lights On! Program is a way to build relationships between police departments and the communities they serve," said Sherman Patterson, vice president of Lights On! "Instead of punishing drivers for broken lights, we can fix the mechanical issue and mitigate what often becomes a downward spiral for community members in need."
He added, "For some families, a broken taillight or turn signal can sometimes mean choosing between a minor auto repair or buying groceries. Having to fix these repairs for safety is important for the driver and other drivers on the road, but these offenses can lead to further financial strain. This is a well-intended effort to help versus hurt community members."
Chief Antonio DeVaul added, "We are committed to helping the residents of Takoma Park in as many ways as we can. This program is a great part of that commitment."
Takoma is using money from its speed cameras program to cover the costs.
Lights On! started in 2017. It was created by Don Samuels, founder of MicroGrants, a non-profit organization that provides grants that spur economic stability.
It's a simple process with BIG results.#lightson #dogood #healingrelationships pic.twitter.com/e0NgDs0XZR

— Lights On! (@lightson_us) October 27, 2021