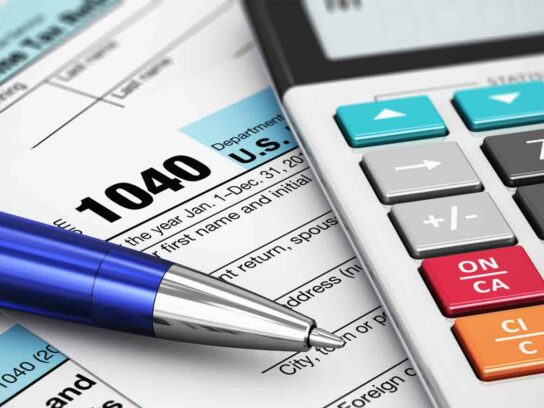 County Offers Free Tax Help for Eligible Residents
Free tax assistance is available for Montgomery County residents who earn $56,000 or less thanks to the Community Action Agency's Volunteer Income Tax Assistance (VITA) Program. Free tax assistance is available now through April 15 at sites throughout the county, including Gaithersburg, Silver Spring, Rockville, East County and Germantown, and Wheaton.
Residents can make an appointment online at montgomerycountymd.gov/cashback or by phone at 240.777.1123 or 311. TTY users, please call MD Relay (711). To request special accommodations, call 240-777-1123 at least three business days in advance of appointment.
Appointments are available at the following locations:
Gaithersburg
Mondays from 3:30 – 7:30 p.m.
80A Bureau Drive, Gaithersburg
Silver Spring
Tuesdays from 3 – 8 p.m.
TESS Community Action Center
8513 Piney Branch Road, Silver Spring
Rockville
Wednesdays from 11 a.m. – 8 p.m.
Community Action Agency
1401 Rockville Pike, Suite 320, Rockville
Silver Spring
Thursdays from 11 a.m. – 4 p.m.
East County Regional Services Center
3300 Briggs Chaney Road, Silver Spring
Germantown
Thursdays from 11 a.m. – 4 p.m.
WorkSource Montgomery
12900 Middlebrook Road, Germantown
Wheaton
Fridays from 11 a.m. – 4 p.m.
Gilchrist Center
11002 Veirs Mill Road, Suite 506, Wheaton
Part of the County's Department of Health and Human Services, the Community Action Agency (CAA) is the County's federally designated antipoverty program. Through outreach efforts, the CAA works to inform the public about VITA services and Earned-Income Tax Credits, as well as provides services for Limited English Proficient taxpayers, seniors, and persons with disabilities.
In tax year 2018, Community Action's VITA program served 2,200 individuals and families, helping these households receive $5.6 million in tax refunds, including $1.4 million in EITC. Seventy-six IRS certified volunteers provided over 3,000 hours assisting taxpayers in preparing returns, providing interpretation, or serving in other roles.