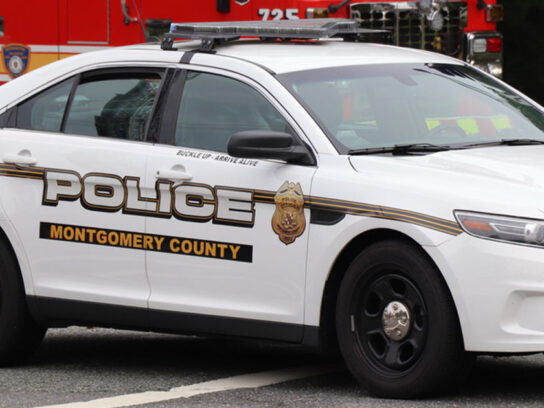 A 15-year-old Germantown resident was arrested and charged with a strong-arm carjacking in Germanton after first helping the victim carry her packages.
According to Montgomery County Police, on Jan. 19 at 10:44 p.m., officers went to the area of 19800 Century Boulevard following a report of a carjacking.
Following an investigation, police learned that an adult female was getting packages from the mail when the suspect approached and offered to help carry the packages to her black 2012 Toyota Camry. Once the bags were in the truck, the suspect approached the victim, who was walking down a handicap ramp with a walker, and snatched her car keys from her hand, police said.
The suspect then got into the driver's seat. When the victim opened the driver's side door, she was overpowered by the suspect. The victim fell and damaged her walker.
Officers saw the car in the area of Crystal Hill Circle and Crystal Rock Drive and stopped the driver. The suspect ran away but was taken into custody after a brief chase.
The suspect was taken to the Department of Juvenile Services and remains in custody there.
Fifteen-Year-Old Charged with Germantown Strong-Arm Carjackinghttps://t.co/Vv00vonesL#mcpd #mcpnews #carjacking pic.twitter.com/6Longy8NA4

— Montgomery County Department of Police (@mcpnews) January 20, 2023