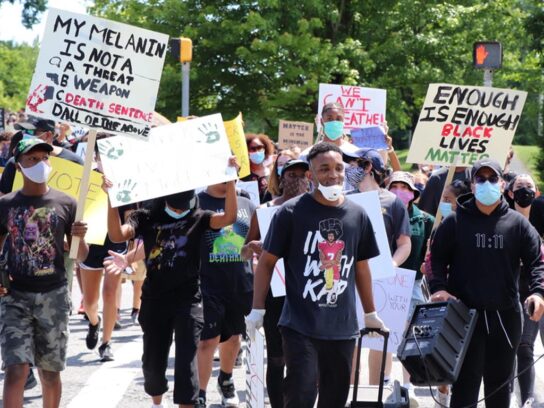 "The fight isn't over."
Students from Gaithersburg High School are emphasizing this point as they prepare to protest for Black Lives Matter on Thursday, July 23.
The event is set to begin at 3 p.m. at Diamond Farm Park at 857 Quince Orchard Blvd.
here is a protest planned by our own gburg students!! Be sure to come out and support cause an attack on ONE of us is an attack on ALL #gburg4life pic.twitter.com/FtzNxXnObb

— GHS Class Of 2020 (@GBurgSC2020) July 13, 2020
Large-scale national calls for racial justice began in May, spurred by the deaths of George Floyd, Breonna Taylor and countless other Black people killed at the hands of police. Some changes have been made since—including the arrests of the officers responsible in Floyd's death and newly proposed police reform laws named for both Floyd and Taylor—however, students involved in the upcoming protest are reminding the public that there is still more to be done.
Those who want to participate must wear a face mask and maintain social distancing. Students are also urging protesters to bring water.