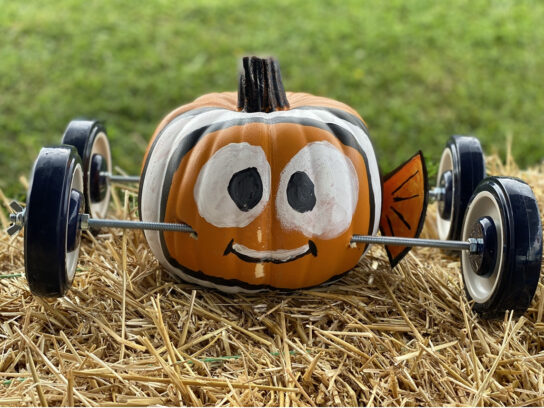 Montgomery Village will host its annual fall festival on Saturday – featuring a lineup of food, live music and the community's signature Pumpkin Race, where dozens of handcrafted, decorated pumpkin 'race cars' will vie for a championship trophy.
The event will take place at North Creek Community Center from 11 a.m. to 2:30 p.m. The Great Pumpkin Race will cap off the fall festival as "the most exciting special event to hit the East Coast in years," according to the event program.
"It's easy, it's wacky, and pumpkins and racer kits all around the community are being transformed into pumpkin racers," the program said.
Registration for the pumpkin race begins at 11 a.m. and will continue until the start of the first race. To compete, participants must attach wheels to axles that go through their pumpkin racer. The use of electronics on the pumpkin racers will result in the "hammer of justice" – or pulverization by the referee.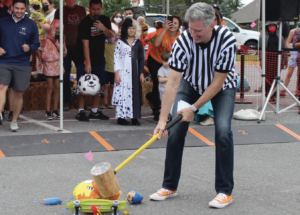 The event will also feature a 'pumpkin garage' for participants to "tune-up" their unique creations. The garage's 'pit crew' will be on hand to give advice and answer questions.
The area will also serve as a space where participants can make final touches to their pumpkin racers. Participants will have time before the single-elimination heats to test and tune their racers on the track.
Judges will also award some pumpkin racers with honors such as best decoration, most innovative design, scariest and best theme.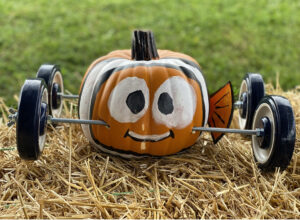 Families, individuals, local dignitaries and community organizations are all set to participate. During the race, pumpkins may collide or veer off course in a "dramatic explosion of creative ingenuity," the event's webpage said.
A limited number of race kits will be available for purchase at 10120 Apple Ridge Road for $20 before race day. There will also be race kits for participants who want to create their pumpkin racers at the festival Saturday.
Participants can learn more about the pumpkin racer requirements and view a breakdown of how to build a racer in the event's 2022 program.