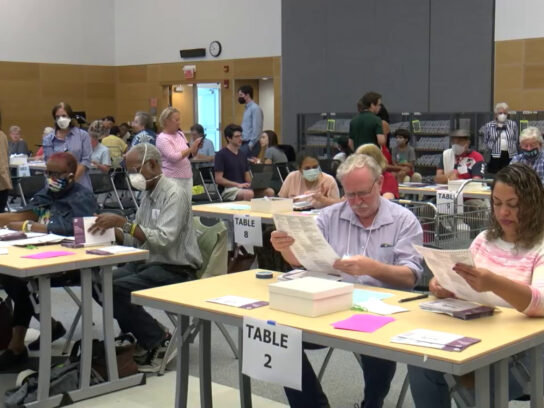 With at least two more days now scheduled to canvass the July 19 Primary Election results, you may be wondering just how many votes remain uncounted?
My MCM contacted Dr. Gilberto Zelaya, the Board of Elections spokesperson, on Thursday to get the answers. There will be no new results posted tonight. Instead, volunteers will process the paperwork, crosschecking and preparing for Friday and Saturday's resumption of counting.
According to Dr. Z, as he is known to insiders, the Board of Election's workers have processed and tabulated 70, 207 ballots. They still have to tackle 4,500 plus mail-in and 8,000 provisional ballots.
As far as experts can remember the wait for 2022 Official Primary results probably eclipses recent earlier events in terms of how long it is taking to complete the task. Certainly, the number of mail-in versus in-person voters in these pandemic times accounts for some of the protracted timelines. And the word "recount" may feature heavily in upcoming posts about this unique and possibly unforgettable primary election season.