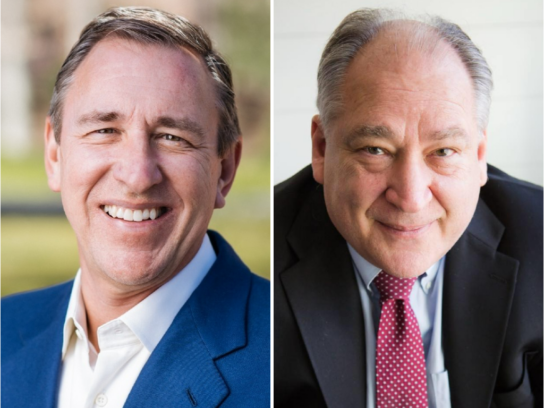 The race for the Democratic Primary for Montgomery County Executive continues to be almost a dead heat.
According to numbers released by the Board of Elections at 8:39 p.m. on Monday, Blair now leads Elrich by 134 votes which translates to a little over one-tenth of one percent difference. This is after more than 85.000 votes have been counted.
The counting of mail-in and provisional ballots continues.
Democratic Candidates – Vote for 1
(258 of 258 election day precincts reported)
| Name | Party | Early Voting | Election Day | Mail-In Ballot / Provisional | Total | Percentage |
| --- | --- | --- | --- | --- | --- | --- |
| David T. Blair | Democratic | 8,328 | 21,026 | 13,351 | 42,705 | 39.33% |
| Marc Elrich | Democratic | 7,453 | 20,575 | 14,543 | 42,571 | 39.20% |
| Peter James | Democratic | 325 | 1,142 | 518 | 1,985 | 1.83% |
| Hans Riemer | Democratic | 4,203 | 10,838 | 6,291 | 21,332 | 19.64% |