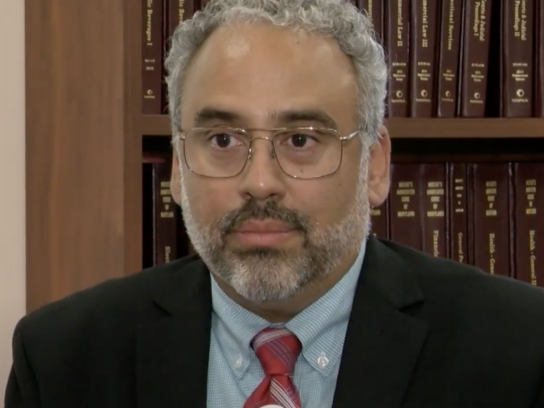 One thing remained constant during an election year hampered by a shortage of election judges, an incredibly close race for Montgomery County executive, the pandemic and a slowed vote counting process thanks to Gov. Larry Hogan.
Throughout it all, Dr. Gilberto Zelaya, the Montgomery County Board of Elections Public Information Officer, was a calming and reassuring voice that let residents know their vote was being counted – and recounted – and all canvassing was being conducted in the open.
Through the board of elections website and in person, Zelaya, or Dr. Z as many call him, calmly explained over and over again how to register or vote by mail or at a drop box. He reviewed early and election day voting procedures to all who asked.
And despite an admitted lack of sleep, he remained in the room as votes were counted, and counted again. He also welcomed voters to watch the live streaming of all vote counting or stop by and watch in person.
And he even did it all with a sense of humor.
The election word of the month…
"dih-leyd gra-tə-fə-ˈkā-shən"#LetUsDoOurJobs #PatienceIsAVirtue #ItsNotOverUntilWeFinishCounting

— Gilberto Zelaya (@DrZ_ElectionNut) July 5, 2022