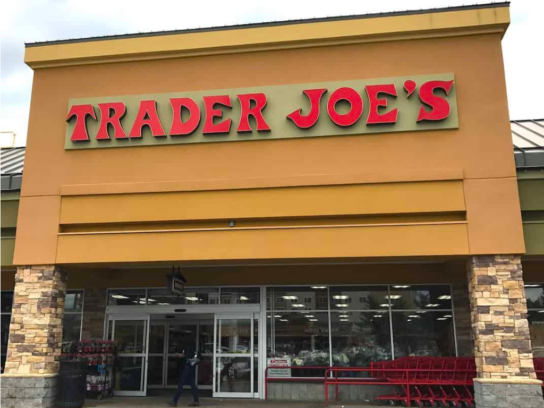 Trader Joe's, one of the country's most popular grocery store chains, is changing the names on some of its international products after a petition – citing the branding as racist – called for the change.
The change.org petition, started by high school senior Briones Bedell of the San Francisco Bay area according to the Washington Post, says that the current branding "belies a narrative of exoticism that perpetuates harmful stereotypes." Some of the names to which Bedell is referring include, "Trader Ming's" on the chain's Chinese food, "Arabian Joe" for Middle Eastern products, "Trader José" for its Mexican cuisine, and "Trader Giotto's" and "Trader Joe San" for its Italian and Japanese products, respectively.
Trader Joe's said it is repackaging international food products branded with ethnic-sounding names in response to a petition calling for the chain to "remove racist branding and packaging." https://t.co/iRiADg8XUa

— CBS Evening News (@CBSEveningNews) July 20, 2020
There are currently four Trader Joe's stores in Montgomery County — two in Rockville — one on Rockville Pike and one on Darnestown Road — one in Bethesda and one in Silver Spring.
The petition adds that the chain itself was inspired by the book White Shadows in the South Seas and the Disneyland Jungle Cruise Ride, according to the store's website. According to Bedell, White Shadows in the South Seas "demonstrates the horrific legacy of trading companies as they exploited and enslaved the South Pacific in the late 19th and early 20th centuries," while the Disneyland Jungle Cruise Ride has been criticized for its "misappropriating Indigenous culture and perpetuating stereotypes of native people."
REBRAND: No more "Trader Ming's" and "Trader Jose's"‼️
– A Trader Joe's spokesperson says while it may have begun as a "lighthearted attempt at inclusiveness" the company now recognizes it had the opposite effect.

(Confession: I've never shopped at Trader Joe's) pic.twitter.com/2VMKh5f1Z4

— Adrianna Hopkins (@AdriannaHopkins) July 20, 2020
According to the Post, Trader Joe's has been planning to adopt a uniform "Trader Joe's" branding on its products for a while, but the petition has sped up the process.
"While this approach to product naming may have been rooted in a lighthearted attempt at inclusiveness, we recognize that it may now have the opposite effect — one that is contrary to the welcoming, rewarding customer experience we strive to create every day," Trader Joe's spokeswoman Kenya Friend-Daniel said in a statement.