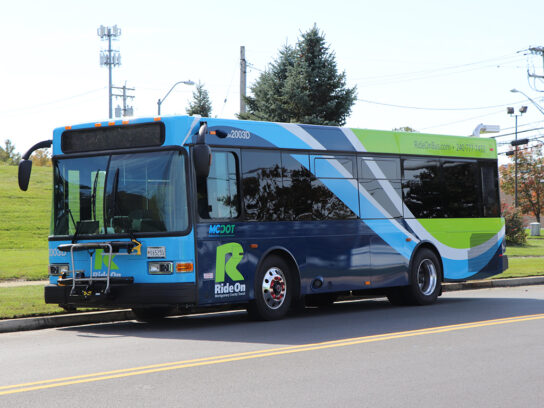 MCDOT has announced an updated schedule for the Feb. 21 holiday of Presidents Day.
The Ride On bus will follow the Jan. 16 schedule, and the Ride On extRa Bus, Ride On Flash Bus – Blue Line, and the Flex Bus will not be in service. The Ride On Flash Bus – Orange Line will operate on a weekend schedule.
The Metrorail will operate on a normal service schedule, running every 12 minutes from 5 a.m. until 10 p.m., and then every 18 minutes until midnight. The MARC Train will operate on an R schedule – not R+ – on Camden, Brunswick and Penn Lines.
The MTA transit stores and TRiPS Mobile Commuter Store will be closed on Jan. 21, but the TRiPS Commuter Store at Silver Spring Transit Center will remain open from 10 a.m. until 4 p.m.
Bethesda, Silver Spring and Wheaton Public Garages, lots and curbside meters will offer free parking throughout the day.