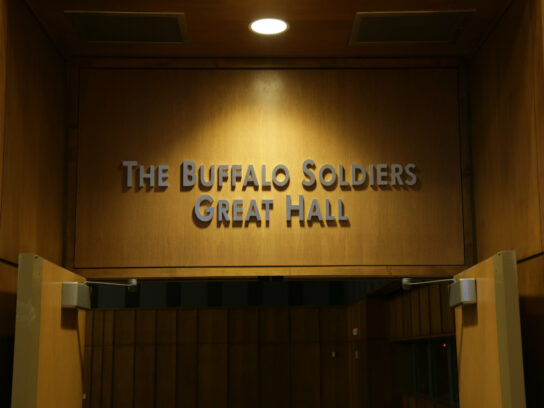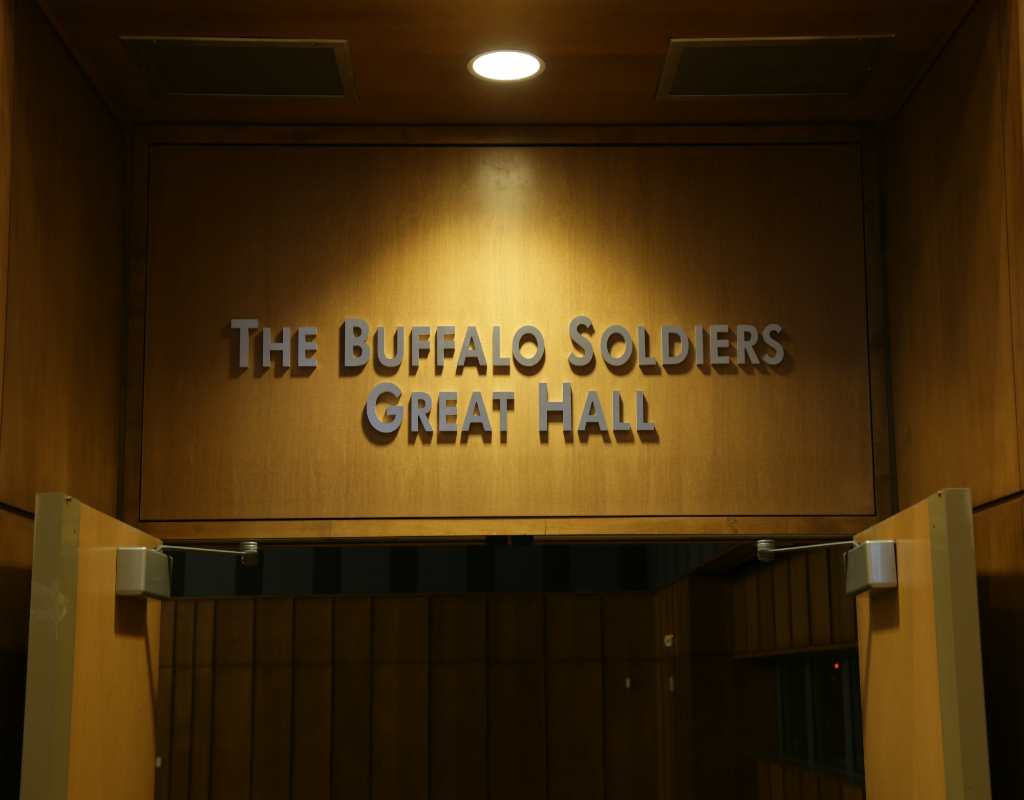 The Montgomery County Commission on Veterans Affairs will be honoring nine County military service members and veterans during Black History Month. The tributes will be displayed in Buffalo Soldiers Great Hall at the Silver Spring Civic Building.
The tributes will include photos, accomplishments, and information on the service members and veterans. The County service members and veterans featured include John Henry Chaney, Justin Davis, Jeremiah Floyd, Gloria Gardner, Elwood Gray, Arthur Holmes, Jr., Isiah Leggett, Vernon Ricks and William Smith.
The display is free to view anytime and the building is open to the public.
The main room of the display, Buffalo Soldiers Great Hall, was dedicated in 2018 as a tribute to the Buffalo Soldiers unit. The unit, formed in the 1860s by Congressional legislation, allowed African Americans to enlist in the Unites States military.
The Senior Programs Aimed at Re-Kindling Lifetime Engagement (SPARKLE) will host a talk with Brigadier General Charles McGee at 2 p.m. on Wednesday, Feb. 12 at Buffalo Soldiers Great Hall.
Brigadier General McGee turned 100 in December and is the oldest living member of the Tuskegee Airmen. He flew 137 combat missions in World War II and flew missions in Vietnam and in the Korean War.