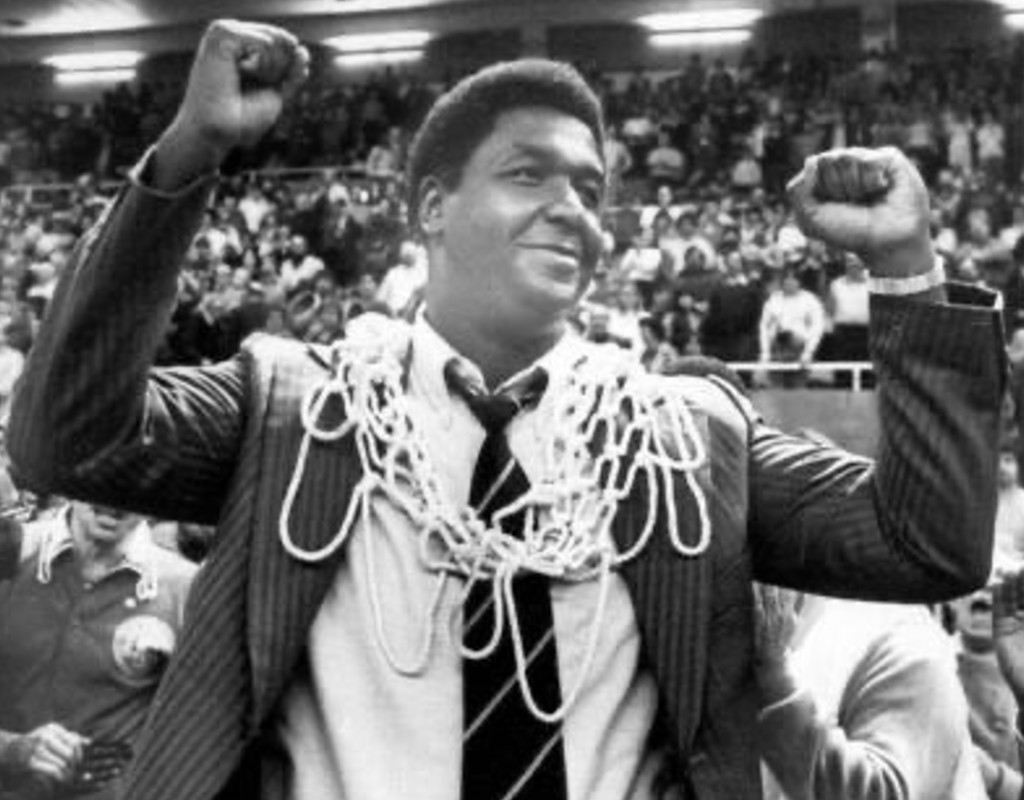 Tributes Pour in for Georgetown Coaching Legend Thompson
The man who put Georgetown University basketball on the map and who was known as "Big John" has died.
John Thompson, Jr, coached the Hoyas for 27 seasons taking a less than middling program and turned it into a national power.
Thompson led the Hoyas to three Final Fours in the 1980's winning a national championship in 1984. He was inducted into the Basketball Hall of Fame in 1999. His players included Hall of Famers Patrick Ewing, Alonzo Mourning, Dikembe Mutombo and Allen Iverson.
Thompson was the first Black head coach to win a national championship. In 1989, Thompson walked off the court before a game against Boston College to protest Proposition 42, an NCAA policy, because he felt it limited opportunities for minorities.
Thompson played at Archbishop Carroll High School in Washington DC in the 1950's. Carroll's 1959 team is considered by some to be the greatest high school team in DC history. He played at Providence College where the Friars won the NIT Tournament in 1963 and went to their first ever NCAA Tournament in 1964. He had a brief NBA career backing up all-time great Boston Celtics' center Bill Russell in the mid 60's.
A statement released on behalf of the Thompson Family pic.twitter.com/UKfVd4LPRP

— Georgetown Hoops (@GeorgetownHoops) August 31, 2020
Georgetown University, the sport of basketball and the world has lost someone who I consider to be a father figure, confidant and role model.

We will all miss you, Coach Thompson – but we will never forget you. 🙏🏿 pic.twitter.com/1nP8YHLU4x

— Patrick Ewing (@CoachEwing33) August 31, 2020
Coach; thank you for everything and I will always honor you by paying it forward! ⁣
⁣
I love you💔⁣
⁣
Rest in Peace..⁣
⁣
~Alonzo⁣#AlonzoMourning pic.twitter.com/t4RSTkA7Vr

— Alonzo Mourning (@iamzo33) August 31, 2020
Thanks For Saving My Life Coach. I'm going to miss you, but I'm sure that you are looking down on us with a big smile. I would give anything just for one more phone call from you only to hear you say, "Hey MF", then we would talk about everything except basketball……. pic.twitter.com/03yj4gZv5q

— Allen Iverson (@alleniverson) August 31, 2020
John Thompson passed away last night.

He was the first Black coach to win a NCAA title.

He won two as a player w the Celtics.

He had a 97% graduation rate for his players at Georgetown.

Here is Allen Iverson thanking John for saving his life.🌎🏀💔 pic.twitter.com/QY88pOWeHC

— Rex Chapman🏇🏼 (@RexChapman) August 31, 2020