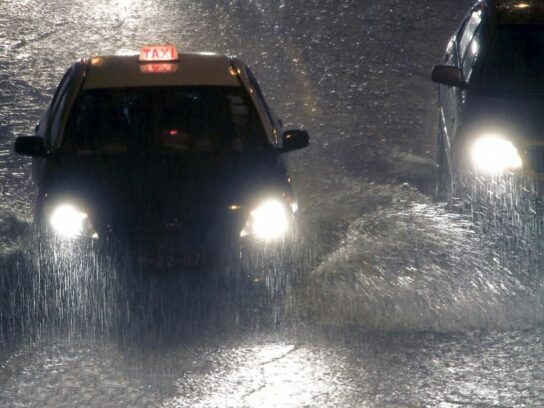 Montgomery County Emergency Management announced that a Flash Flood Watch is in effect for the county starting Monday and going into Tuesday due to Tropical Storm Isaias (pronounced ee-sah-EE-ahs).
Additionally, a Tropical Storm Warning has been in effect since 11:00 a.m. Monday morning. Alert Montgomery says to expect significant flooding, high winds, and power outages.
Isaias is expected to bring heavy rain that may cause flooding in the area. According to The Weather Channel, the rain is expected to start Monday afternoon.
Flash Flood Watch for #MoCo tonight – Tuesday PM. Residents are encouraged to:

📲Stay informed. Ensure you have a way to receive emergency alerts: https://t.co/2Lf6i5WU5o
🎒Review emergency kit
🔋Keep devices charged in case of power outage
💨Secure loose outdoor items#Isaias https://t.co/liRg3dCL6p

— MC Emergency Mgmt (@ReadyMontgomery) August 3, 2020
Chief spokesperson for Montgomery County Fire and Rescue Service Pete Piringer tweeted a list of Montgomery County streets that are more susceptible to flooding.
Be Aware, Be Informed, Be Prepared – Flash Flood WATCH will go in effect on Monday 8/3 @MontgomeryCoMD @ReadyMontgomery SEE list of MoCo streets that are susceptible to high water & flooding https://t.co/1Fg3h83jvW pic.twitter.com/i7r9Bh2qUx

— Pete Piringer (@mcfrsPIO) August 3, 2020
Piringer has also tweeted tips on how to prepare and stay safe during flash floods and other weather warnings. He recommends charging all devices in case of a power outage, securing loose outdoor belongings, and having an emergency kit.
CNN has forecasted that Tropical Storm Isaias may strengthen into a hurricane as it hits the Carolinas, before gradually weakening as it travels up the East Coast.