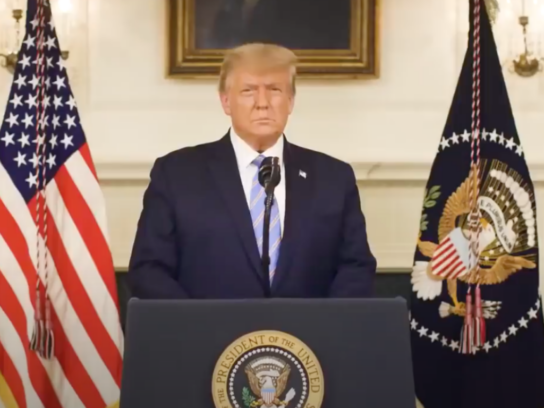 President Donald Trump was impeached by the House on Wednesday, a week after a mob of his supporters attacked the U.S. Capitol, making him the first president in history to be impeached twice.
The vote was 232 to 197. Ten Republicans joined the Democratic caucus in charging Trump for inciting the deadly insurrection on the seat of the federal government as Congress met Jan. 6 to certify President-elect Joe Biden's Electoral College victory.
"President Trump gravely endangered the security of the United States and its institutions of Government," the impeachment article reads. "He threatened the integrity of the democratic system, interfered with the peaceful transition of power, and imperiled a coequal branch of Government."
Lead impeachment manager and Montgomery County Democrat Rep. Jamie Raskin quoted a colleague from across the aisle, Rep. Liz Cheney of Wyoming, during a speech on the House floor Wednesday to highlight the bipartisan support for impeachment.
"The president could have immediately and forcefully intervened to stop the violence," Raskin said, reciting the words of the No. 3 House Republican. "He did not."
In December 2019, Trump became the third president to ever be impeached by the House — for abuse of power and obstruction of justice — but was acquitted by the Republican-led Senate.
House Majority Leader Steny Hoyer, D-Mechanicsville, has said that the impeachment article will be sent to the upper chamber "as soon as possible." But Senate Majority Leader Mitch McConnell, R-Kentucky, rejected a call for an emergency session to hold a trial before Trump's term ends Jan. 20.