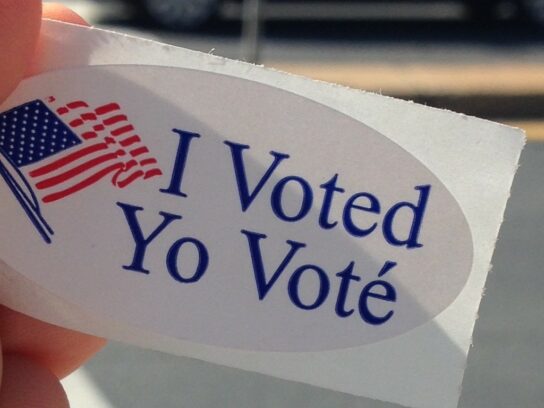 Tuesday marks the last day for Marylanders to register to vote or update their voter registration information online for the 2022 election.
Until 11:59 p.m., Maryland residents can register to vote in November's Gubernatorial General Election or update their voter information using the state's Online Voter Registration System. If residents do not register to vote online, they must complete the process in person.
Maryland residents who opt to complete the registration process by mail must submit a voter registration application postmarked by Tuesday, Oct. 18 to register to vote in the November election.
The Maryland State Board of Elections encourages voters to complete their registration by the online registration deadline to make their voting experience quicker on election day.
If residents cannot meet Tuesday's deadline, they can register in person at an early voting center in their county of residence. Early voting will take place from Oct. 27 through Nov. 3 and will take place at 14 locations across Montgomery County.
Residents can also register to vote on election day at their assigned polling location. Voters must bring a document that proves where they live to their in-person registration.
Residents can also register to vote in person at their local board of elections, the State Board of Elections, their health departments, and a variety of other government locations.
Marylanders can complete their voter registration in person any time between Tuesday and election day, which is on Nov. 8.