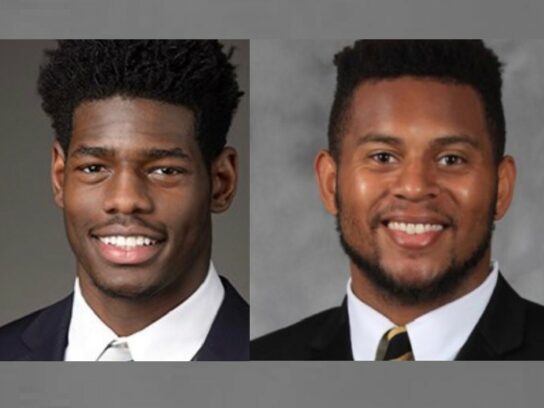 Two Bullis School alums were selected in the 6th round of the 2020 NFL Draft on Saturday.
Penn State linebacker Cam Brown (Bullis Class of 2016) was selected by the New York Giants with the 183rd overall pick.
https://twitter.com/freakyy6ix/status/1254202116975050757?s=21
Congratulations to Cam Brown, aka @Freakyy6ix Bullis '16, @PennState '20 and a new player for the @nygiants! Cam gave his all at Bullis on and off the field. #BullisStrong @PennStateFball @bullisschoolalumni #nfldraft @bullisathletics #AlwaysABulldog pic.twitter.com/aqykthoTwc

— Bullis School (@BullisSchool) April 26, 2020
Wake Forest guard Justin Herron (Bullis Class of 2014), an academic all-ACC selection was drafted by the New England Patriots with the 195th overall pick. Herron earned his master's degree from Wake this year.
https://twitter.com/justinherron75/status/1254159245945135105?s=21t
Congratulations to @JustinHerron, Bullis '14 and a new player for the New England Patriots! Justin graduates with a Masters from @WakeForest having been Academic All-ACC and a team captain of @WakeFB Next stop, @Patriots #BullisStrong #nfldraft #AlwaysABulldog

— Bullis School (@BullisSchool) April 26, 2020
(Photos courtesy Penn State Athletics and Wake Forest Athletics)