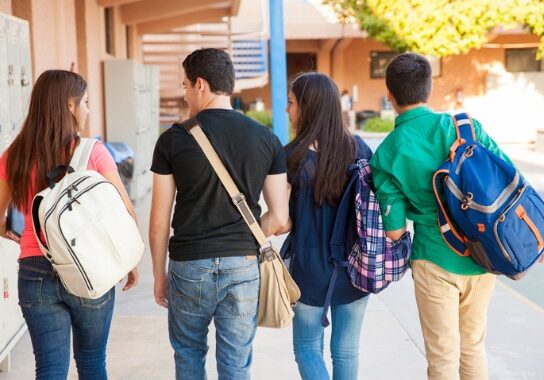 Parents and Montgomery County Public Schools MCPS) administrators and board members continue to confront each other on what is best for students.
Should they remain in school as the omicron variant spreads? Should the school district return to all-virtual learning? Or should there be a two-week time out in which students stay home while more people become vaccinated or COVID-19 cases subside?
MyMCM spoke with those directly impacted, the students. Here is what two students had to say about their education and social and mental health.
One Winston Churchill High School students believes a time-out from in-person learning is necessary while a sophomore at Montgomery Blair High School pleads to remain in class. Both students have asked that their names not be used.
The Churchill senior has a message to school board members who continue to say that remaining in the building is best for students' educational, social and emotional well-being. They are wrong on all three accounts.
Take the social aspect. This student said at his high school, "There is nearly no social interaction." He explained, "Because of COVID, no one is talking to each other. It is quiet time."
As for the emotional aspect, "That is even worse," he noted. "We are just afraid of COVID spreading in class, in the hallways. Everyone is talking about when we will go virtual. We can just feel the fear."
It is not uncommon for this student and his classmates to end up in the auditorium and be told to work alone and quietly as there are not enough teachers and substitutes to cover all the classes. "We cannot have any questions answered," he noted. As a result, assignments are pushed back, he added.
For those students who have to quarantine, "You absolutely do nothing," he said.
Therefore, he summed up, "In that environment, you cannot learn."
"I just want MCPS to know what [they say] is good for us is actually not good for us. My friends, teachers, just everybody, wants to just go virtual for 14 days. We don't want full virtual," he explained.
A Blair sophomore MyMCM talked to is totally against returning to a virtual platform, no matter how temporarily.
"Right now, it's pretty good. Things are pretty normal," she said. That is in direct contrast to her freshman year when she stayed home most of the year and learned "pretty much nothing."
As a CAP – Communication Arts Program – student, she currently is busy working on several projects. Last year, "We didn't get to do most the projects, three-fourths of the projects. It's definitely a lot better this year."
She eats lunch with her friends, sitting outside during warm weather and inside in the stairwell when the weather is not cooperative. She and her friends eat quickly and then put their masks on and socialize, she said.
"Personally, none of my teachers have been out since we returned from winter break" although a few were absent prior to the break, she noted.
"All the people I know who got COVID were traveling. They got it on winter break" or during their sports' participation.
"A lot of people at my school are really pushing for virtual learning, but I am really against it," she said, adding that she believes many of those students prefer virtual, because there is less work and they can sleep in.
MyMCM realizes these are just two out of more than 155,000 students and will continue reporting on the many views and decisions affecting education.