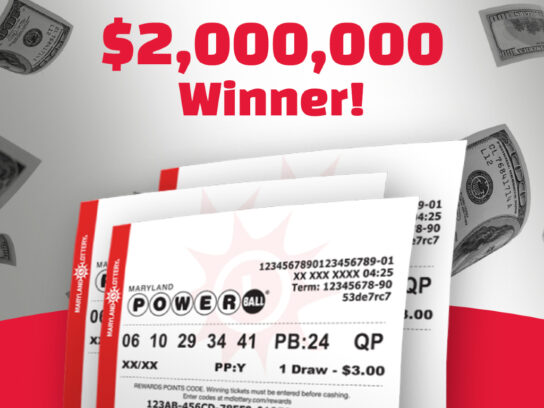 A Powerball lottery ticket with a prize of $2 million was sold Saturday, Feb. 26 at the Rodman's Discount Gourmet store in Kensington, according to a press release by Maryland Lottery.
As of Monday, the prize remains unclaimed.
The winning numbers were 15, 32, 36, 48 and 64. The Powerball was 19 and the Power Play multiplier was x3.  Maryland Lottery is advising everyone who purchased a Powerball ticket for the Feb. 26 drawing to check as there were 11,456 winning tickets sold in Maryland with prizes ranging from $4 to $2 million.
The ticket was purchased at Rodman's Discount Gourmet located at 5148 Nicholson Lane. For selling the winning ticket, the retailer receives a $5,000 bonus from the Lottery.
The prize must be claimed by August 29, 2022.
Congratulations to the $2 million Powerball Power Play winner! The winning ticket was sold in Kensington. Read more: https://t.co/I8ycAobX6M pic.twitter.com/imbsm1FARE

— Maryland Lottery (@MDLottery) February 28, 2022
Winners have 182 days after a drawing to claim their prize. Players may scan their tickets at any lottery retailer or with the lottery's mobile app to determine if they have a winning ticket. Lottery officials encourage the winner to sign the back of the ticket and keep it in a safe location.
The winner of the $2 million ticket may redeem the prize by mail or in person at Maryland Lottery headquarters in Baltimore.  More information on claiming prizes is available on the Maryland Lottery's website.