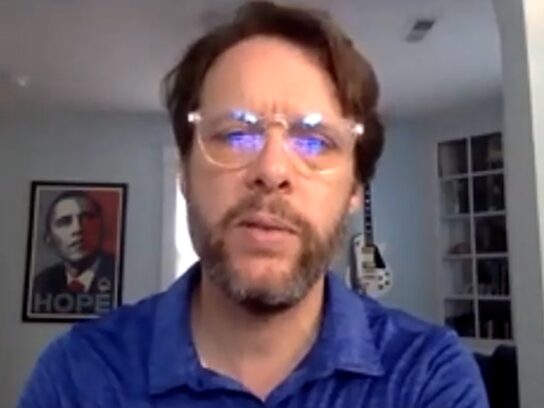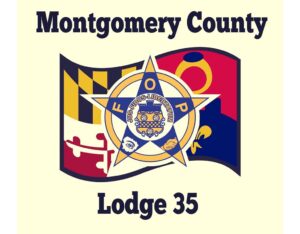 Following councilmember Hans Riemer's backing for mandatory vaccinations of county employees, three local unions have demanded he "disclose the full extent of his financial connection to Pfizer Inc. through stock ownership and family employment – which he fails to mention while promoting vaccine-related legislation."
The presidents of the International Association of Fire Fighters IAFF Local 1664, Fraternal Order of Police FOP Lodge 35 and United Food and Commercial Workers Union UFCW Local 1994 issued a joint press release Oct. 2. According to that release, Riemer's 2020 financial disclosures lists that he earned stock "as part of a spouse's compensation package" and family employment.
On Riemer's county council page, he lists his wife as Angela. According to LinkedIn, Angela Riemer is vice president, Federal Government Relations, at Pfizer. She has been with Pfizer for 12 years.
The union presidents point to "Councilmember Riemer's strong financial ties to Pfizer" and ask that Riemer explain the details of his family's income when it concerns Pfizer as that is one of the companies that created the COVID-19 vaccines. Those presidents are Jeff Buddle of International Association of Fire Fighters IAFF Local 1664, Lee Holland of Fraternal Order of Police FOP Lodge 35 and Gino Renne of United Food and Commercial Workers UFCW Local 1994.
They accuse Reimer of pushing for a vaccine mandate while receiving "substantial household income attributable to Pfizer." They also "demand Mr. Riemer disclose the full extent of his financial connection to the vaccine producer Pfizer."
The union representatives question how much money his family receives from Pfizer as there are no totals listed on his financial disclosure form.
"Before Mr. Riemer holds forth on anything promoting the approved Pfizer vaccine, the public deserves to know the extent of his connection to the firm and any possible conflicts of interest that may arise. Is he striving to protect the public health or to appease the source of a majority of his household income?," they wrote in the release.
Also, they wrote, "Mr. Riemer is a harm to the public health and should end his grandstanding and let competent people who truly care about Montgomery County residents do their jobs."
Currently, members of these unions are verifying the vaccination status of their members who work for the county. Some of their concerns on making vaccines mandatory include concerns that "a substantial number of employees" are caring for disabled family members, on bereavement leave or out because of injury or illness connected with their work.
"Mr. Riemer emphasizes the need to care for one's mental health, but now pushes legislation that could take a grave toll on the mental health of employees who struggled to maintain services through the height of the pandemic without a vaccine. Mr. Riemer counts them as a problem and his legislation would condemn them to firing and compromise our county's public services to further his political and selfish interests," the union presidents state in their news release.
They also note that they are optimistic they can convince more of their members to receive the vaccine "without draconian mandates that would surely result in a loss of services."
A phone call and text request from MyMCM to Riemer for a response were not returned.
MyMCM obtained a copy of Riemer's financial disclosure form which shows that he has stock options or restricted stock units with Pfizer of between $50,001 to $100,000 connected to his "Spouse's employee vesting schedule at Pfizer."