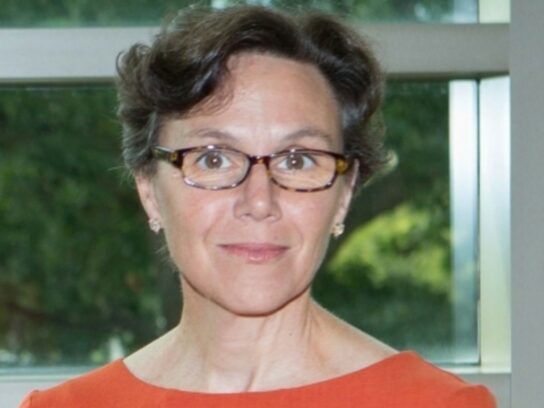 The Universities at Shady Grove have announced Dr. Anne Khademian as their new Executive Director.
In her new leadership role, Khademian will oversee USG, a campus in Montgomery County that offers degree programs from a dozen Maryland institutions. She will also serve as the University System of Maryland's Associate Vice Chancellor for Academic Affairs.
Khademian will begin her tenure at USG Oct. 19 after 17 years of teaching at Virginia Tech. She will replace Stewart Edelstein, who has been executive director of USG since 2002 and Associate Vice Chancellor for Academic Affairs since 2007.
"It gives me great pleasure to welcome Anne Khademian to the USM and to this important role leading the Universities at Shady Grove," stated Jay A. Perman, USM Chancellor. "And I offer my thanks to Provost Rankin, Vice Chancellor Herbst, and the search committee for identifying such an outstanding appointee. Dr. Khademian brings the right mix of expertise and leadership needed to build on USG's prominence as a national model in innovating how we serve students in our state and open their access to higher education."
Khademian joins USG having worked in higher education for over 20 years, and is a nationally recognized scholar and author. She served as a Presidential Fellow at Virginia Tech's Research Center. At Virginia Tech's College of Architecture and Urban Studies, Khademian also served as director of the School of Public and International Affairs for 7 years.
Her leadership has seen a period of significant growth including new academic degrees and increased student enrollment at Virginia Tech.
"The Universities at Shady Grove is an innovative space in higher education that thrives through partnerships with K-12, higher education, business, nonprofit and government partners," said Khademian.
"For two decades the Center has expanded high quality educational and career opportunities for students in Montgomery County. They graduate prepared to succeed in high-demand fields in the region. I am excited to begin working with our USG partners to push the envelope of innovation in education, research and engagement."