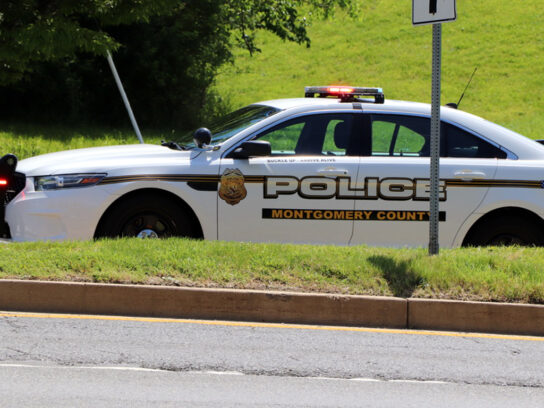 Motorists will be required to make a lane change when approaching government service vehicles on Maryland highways beginning on Oct. 1, according to the Maryland Department of Transportation (MDOT).
The new "Move Over" law outlines that if it is not safe to change lanes, motorists must slow to a reasonable speed that is safe for given traffic conditions when passing any emergency, law enforcement, tow truck, utility, and transportation vehicles while they are stopped, standing, or parked on the side of a highway and flashing warning signals. 
Maryland Transportation Authority (MDTA) Police Chief Col. Kevin M. Anderson issued a statement after the updates were approved by Gov. Larry Hogan in April of 2022. "Almost every officer can remember a scene where a vehicle failed to move over and passed within inches of them at highway speeds," Anderson said.
"Our safety is dependent on drivers doing the right thing … moving over when possible or slowing down to a speed that will keep everyone safe."
The original Move Over law that passed in 2010 only provided protection for emergency responders, law enforcement personnel, and CHART trucks who provide motorists roadside assistance. In 2014, the law was updated to include tow truck drivers as well.
The most recent law is aimed at protecting law enforcement, emergency responders, and any motorist that needs to stop near travel lanes if they experience a roadside emergency. Updates in the law are part of MDOT's "Zero Deaths Maryland" campaign with the goal of eliminating deadly traffic collisions.
Violation of this law is considered a misdemeanor.
Consequences for breaking the law include carrying a $110 fine and one point on your license after a first offense. If the violation causes a crash, the fine is $150 and three points. If there is a death or serious injury, the fine is $750 and three points. 
For more information on what to do during a roadside emergency, visit: https://zerodeathsmd.gov/how-you-can-help/roadside-emergencies/