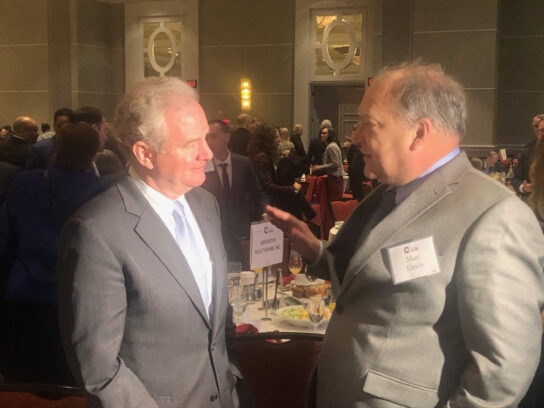 U.S. Sen. Chris Van Hollen (D-Md.) took time out of his busy schedule on Capitol Hill to stop by the 30th anniversary annual legislative breakfast this morning at the Bethesda North Marriott Hotel and Conference Center.
Maryland state Sen. Bill Ferguson, new county Council President Sidney Katz and County Executive Marc Elrich were among the speakers at the 90-minute event that focused on successes of 2019 and goals for 2020.
Van Hollen, who served Maryland's 8th congressional district and 18th legislative district when he was in the General Assembly, will become busier next week when it is expected that the Trump impeachment trial will go to the Senate.
After the breakfast, MyMCMedia caught up with Van Hollen to discuss the latest with the impeachment proceedings.