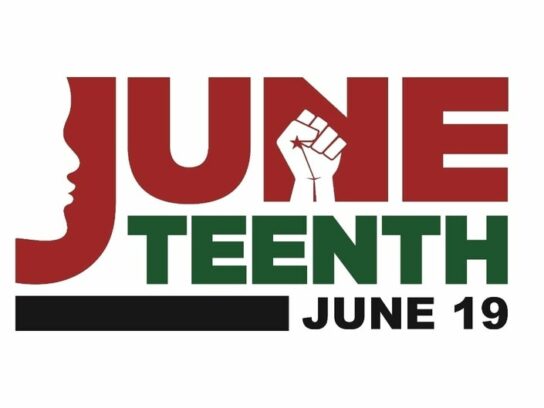 Concerts, speakers and lots of music is planned around Montgomery County in celebration of  Juneteenth, the date 156 years ago when federal troops went to Galveston, Texas to ensure that all enslaved people were free.
"I am proud that our County has been recognizing and celebrating the Juneteenth holiday for nearly 25 years," County Executive Marc Elrich said Friday. "I hope that all Montgomery County residents will take tomorrow to learn about the holiday's significance and teach our children why we are celebrating this day throughout our nation."
Rockville's mayor and council will be featured on a panel about racial equity, social justice and economic development at 10 a.m. on the city's Youtube channel. Peerless Rockville is featuring an exhibit entitled, "Forging Freedom: Endurance and Escape on Rockville's Underground Railroad." It explores Rockville's own slavery and abolitionist past. and is located at the Red Brick Courthouse, 29 Courthouse Square. Groups of 12 people will be permitted to enter every 30 minutes between 1 p.m. and 4 p.m. Reservations are required. Register at peerlessrockville.org.
Residents also can take a self-guided African American Heritage walking tour by using this online map.
Step Afrika! is holding a virtual show with three dances. It will be shown at 8 p.m. on Facebook and YouTube.
The Bethesda African Cemetery Coalition (BACC) Juneteenth Celebration begins with a march followed by a rally that will include live hip-hop performances and dozens of speakers. The BACC is a coalition of activists who want to preserve the burial ground of Black Americans and prevent further desecration of the historical Macedonia Baptist Church's Moses African Cemetery. The event starts at noon and goes to 4 p.m. at the Macedonia Baptist Church, 5119 River Road, Bethesda.
"Montgomery County is building a monument to white supremacy in Bethesda over the graves of our tortured ancestors.  Even the KKK would not have desecrated African graves in daylight but Montgomery County and its officials sided with developers over the community.  What has been destroyed is irretrievable and their hate crime is unforgivable," Dr. Marsha Coleman-Adebayo, President, Bethesda African Cemetery Coalition, wrote in a news release.
A Juneteenth Black Business Expo will be held from 10 a.m. to 4 p.m. at the Peoples Community Baptist Church, 31 Norwood Road in Silver Spring. More than 30 Black-owned businesses will be at the event which is sponsored by The Men of the Extraordinary Investment Group.
A drum circle will be performed at 3 p.m. at JeJe's Holistic Boutique, 10608 New Hampshire Avenue in Silver Spring. There will be food, drinks and prizes.