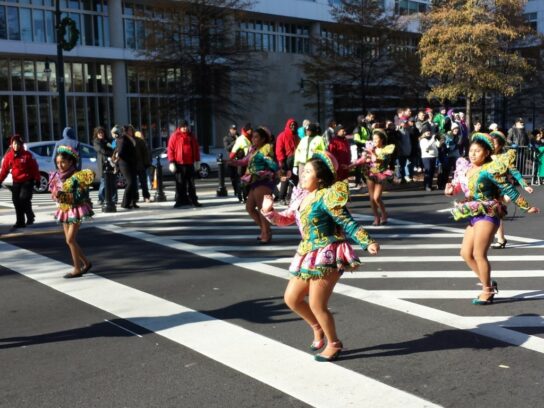 After a year off, the annual Montgomery County Thanksgiving Parade will return on Saturday, Nov. 20 in Silver Spring, and organizers are looking for volunteers to help staff floats and parade routes.
Participants have to be 13 years or older and can sign up to dress up in costume, serve as unit leaders, or be inflatable and balloon handlers. According to the parade's website, volunteers can be dressed as elves and pilgrims on floats or as reindeer and penguins in the parade.
Volunteers are needed from 7:30 a.m. to 1:30 p.m. and have to be available for the entire six-hour shift, according to parade organizers. As of Friday, just over 100 of the 400 available volunteers spots were filled.
Those participating will meet at the Silver Spring Civic Building, according to the sign-up website. There, the parade will start at Ellsworth Drive and Fenton Street and will continue down the same route as previous years, ending at Silver Spring Avenue.
This year's parade will be the first since the Thanksgiving tradition was canceled in 2020 due to the COVID-19 pandemic. To keep volunteers safe, organizers are requiring masks indoors and outdoors for parade participants. Additionally, the parade line-up will be in an open-air garage and there will be sanitation stations throughout the route, according to the website.