Volunteer Services
2018 Monty Awards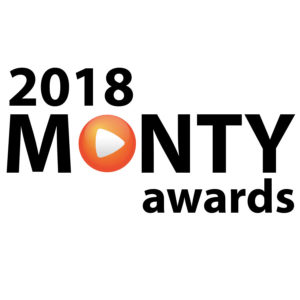 Montgomery Community Media's 33rd Annual Monty Awards will take place on November 18 at 3 p.m. The Monty Awards recognizes excellence in community television productions aired on the Montgomery Channel (21), Access 19, and MyMCMedia website. Producers submit programs that are judged by media professionals not affiliated with MCM.
Producers were also invited to submit a show which will be judged by the viewers. Voting is open through October 5. Please take a moment to vote for your choice, here.

MCM Volunteer Roles
MCM Volunteers are a crucial part of MCM and we are always looking for more volunteers to get involved in our dynamic organization. Once our Volunteers are certified through our Training Program, the opportunities to get involved are endless. Get all the "hands on" experience you can ask for by Volunteering for one of the many productions aired on "The Montgomery Channel", "Access 19" and on our website, www.mymcmedia.org.
Volunteers fulfill many roles at MCM, here are a few ways you can get involved;
Studio Technician
Studio Director
Field Technician
FCP Editing
Citizen Journalism and Back Pack Journalism
Social Media
Produce a Program
If you have a message or a creative idea that you want to produce into a video program, use the form at the bottom of this page to contact MCM's Volunteer and Training Department or phone us at (301) 424-1730 ext. 319.
Contact MCM Volunteer Services