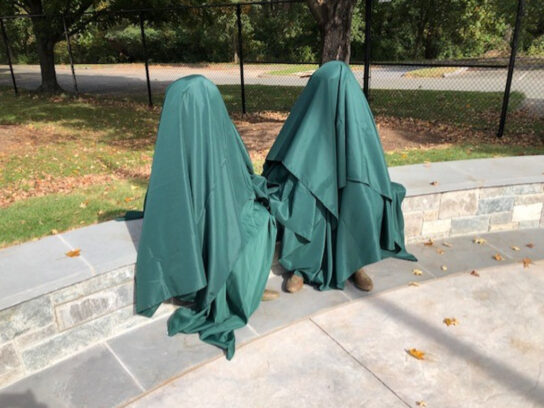 Washington DC sports icons Walter Johnson and Shirley Povich will be memorialized with a sculpture on Saturday, Nov. 6 at Povich Field, home of the Bethesda Big Train baseball league, in Bethesda.
The life-sized bronze sculpture, called "Shirley & Walter," depicts legendary Washington Post sports columnist Shirley Povich interviewing Washington Senators' Hall of Fame pitcher Walter Johnson. It will be located on a sitting wall just inside the entrance to Povich Field.
Speakers will include Toby Mendez, the sculptor, Hank Thomas, Walter's grandson, Maury Povich, Shirley's son, and other dignitaries. The event takes place on Walter Johnson's 134th birthday.
Mendez created the sculptures of Baltimore Oriole legends at Camden Yards as well as Thurgood Marshall in Annapolis and many others.
This is an invitation only event and not open to the public. The ceremony will be livestreamed by MyMCM on YouTube and Facebook:
Related Post: