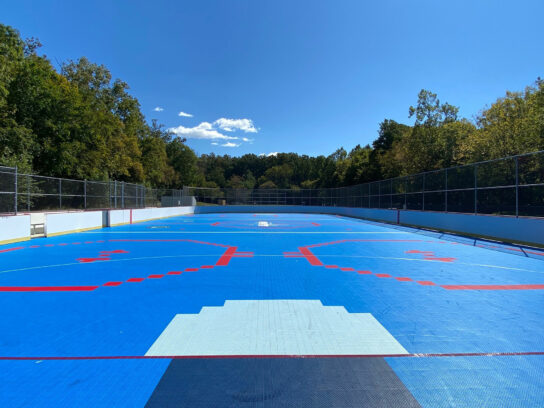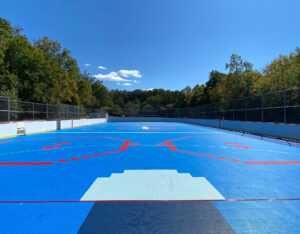 The Washington Capitals have teamed up with Montgomery Parks to open a new street hockey rink at Dewey Local Park as part of the recently completed major renovations.
"The Washington Capitals are excited to partner with Montgomery Parks to help include a street hockey (and futsal court) as part of this renovation," said Peter Robinson, Director of Youth Hockey Development for the Washington Capitals.
"The new outdoor facility is part of our commitment to provide access to the sport to everyone in our market, and it will offer so many residents an opportunity to play hockey."
Located in Kensington, Dewey Local Park marks the second time that the 2017-18 Stanley Cup champions have left their mark on Montgomery County. In 2019, the Capitals refurbished an existing rink at Ridge Road Recreational Park in Germantown.
As part of their "Rink Refurbishment" initiative that started in 2015, the Washington Capitals have renovated or built 11 locations in Virginia, Maryland, Washington, D.C., and West Virginia.
Sporting the Capitals' logo at center-ice, the rink is now available for permit through Montgomery Parks through Nov. 1, when it becomes available on a first-come, first-served basis until Mar. 31, 2021. The rink can also be used as a futsal court–a variation of soccer played on a hard surface.
Other renovations to Dewey Local Park include an outdoor gym, a new playground, and a 22,000 square-foot, lighted dog park.
NEWS: @MontgomeryParks announced today the completed Dewey Park renovations, which include a brand new street hockey rink built by the @Capitals. It's one of 11 rinks across VA, MD, DC and WV that @CapsYouthHockey has built or renovated since 2015.
INFO: https://t.co/u8GQykheBd https://t.co/7Useqjbp9u pic.twitter.com/9WcMzavOLL

— CapitalsPR (@CapitalsPR) October 10, 2020