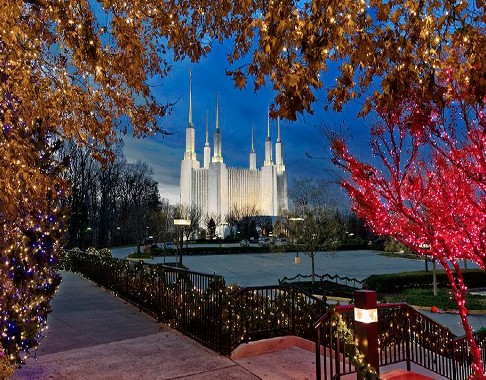 The Washington D.C. Temple (commonly referred to as the Mormon Temple) will continue its annual tradition hosting the Festival of Lights beginning Dec. 11 through Dec. 28.
The festival will begin at 6 p.m. and the lights turn off at 9 p.m. every night of the week.
From the comfort and safety of their car, visitors can see over 400,000 lights beginning at the Temple Grounds and ending at the Temple Visitors' Center. Christmas music can also be accessed through FM radio when in range of the festival.
The event is free to all visitors and only a drive-thru. Visitors will not be permitted to park or leave their vehicles.
This year there will be no live events and the Visitors' Center is closed due to safety guidelines for COVID-19, according to their website.