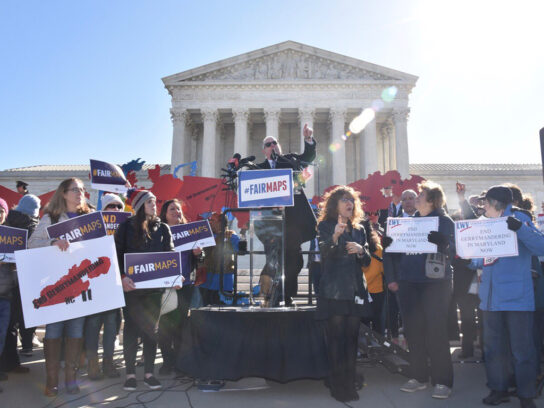 Gov. Larry Hogan will hold a media briefing Tuesday at 1 p.m. where he will make an announcement about redistricting reform.
"Maryland is notorious for having some of the most gerrymandered districts in the nation, but we believe that voters should choose their representatives—not the other way around," Hogan tweeted.
Watch the briefing here:
Hogan's address will be streamed live on Twitter, Facebook, and YouTube.
Maryland is notorious for having some of the most gerrymandered districts in the nation, but we believe that voters should choose their representatives—not the other way around.

Today at 1 p.m., I'll make an announcement regarding redistricting reform. pic.twitter.com/kzY0mlwphA

— Governor Larry Hogan (@GovLarryHogan) January 12, 2021