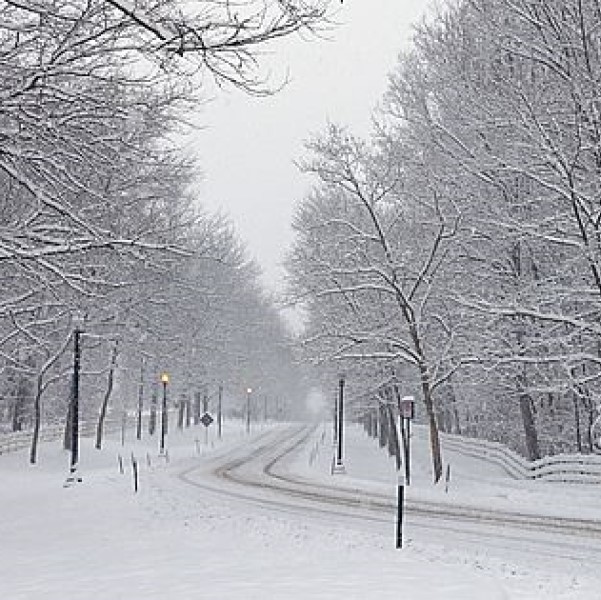 Weather Delays and Closings Monday in Montgomery County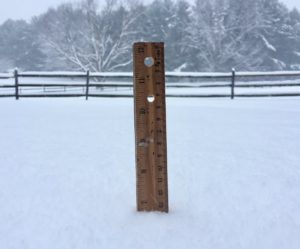 The winter storm is resulting in delays and closings at many offices and schools across Montgomery County. The National Weather Service is reporting unofficial snowfall amounts over one foot for Damascus, Germantown, and Washington Grove.
Montgomery County Public Schools are closed today. All activities in school buildings are canceled. Administrative offices are opening with a two-hour delay.
Montgomery County government is closed today, essential personnel are expected to work. All county buildings and services are closed. Public Safety facilities are open. There will not be county recycling and trash collection Monday.
All Montgomery County recreation, aquatics, and senior centers are closed.
Federal agencies in the Washington, D.C. area are closed. Emergency employees and telework employees continue to work.
All three campuses of Montgomery College are closed today. The collegewide opening meeting and all scheduled events are canceled.
Ride On bus service will operate on a regular Monday schedule today. Montgomery County Department of Transportation does anticipate some delays and detours due to road conditions. Text MONTGOMERY RIDEON to 468311 for service alerts, detours/delay and special events.
Gaithersburg City government will open at 10 a.m. with liberal leave for employees in effect. Recycling for Monday will be picked up on Saturday, Jan. 19. More information about closings is available on the city's web site.
Rockville City government and facilities open two hours late at 10:30 a.m. Employees have the option to take liberal leave.
Takoma Park city offices and facilities are closed. The police department is open for emergency services.
Montgomery Community Media's offices are also opening with a two-hour delay.
For more delays, see below:
1/14: Federal offices in the DC area are CLOSED on Monday, January 14, 2019. Emergency and telework-ready employees must follow their agency's policies. Employees should visit https://t.co/XNpFS40aXT to confirm their status. pic.twitter.com/0OhqwDwYhh

— OPM (@USOPM) January 14, 2019
Montgomery County Government is closed today, Jan. 14. Essential employees must report as scheduled. Non-essential government departments and facilities are closed. https://t.co/oFDUW4f8mG pic.twitter.com/ukkX9fzvcN

— Montgomery County MD (@MontgomeryCoMD) January 14, 2019
MC ALERT: Montgomery College is CLOSED today, Monday, January 14, 2019 due to hazardous travel conditions. All scheduled events, including the collegewide opening meeting, are cancelled.

— Montgomery College (@montgomerycoll) January 14, 2019
From Alert Montgomery: Montgomery County Circuit Court will open at 10:30 a.m. on Monday, Jan. 14. All proceedings scheduled for the day will go forward in the order in which they are scheduled. This includes cases scheduled prior to 10:30 a.m.

— Montgomery County MD (@MontgomeryCoMD) January 14, 2019
Ride On will be operating on a regular Monday schedule tomorrow, but some delays and detours in service are anticipated. @RideOnMCT

— MCDOT (@MCDOTNow) January 14, 2019
Due to the weather, Takoma Park city offices and facilities are closed Monday, January 14. The police department is open 24/7 for emergency services.

— Takoma Park Police (@TakomaParkPD) January 14, 2019
Metrobus service to remain suspended tonight. Buses will begin with limited service Monday morning, normal service on Metrorail. More: https://t.co/gcmgD3QfjX #wmata

— Metro (@wmata) January 14, 2019