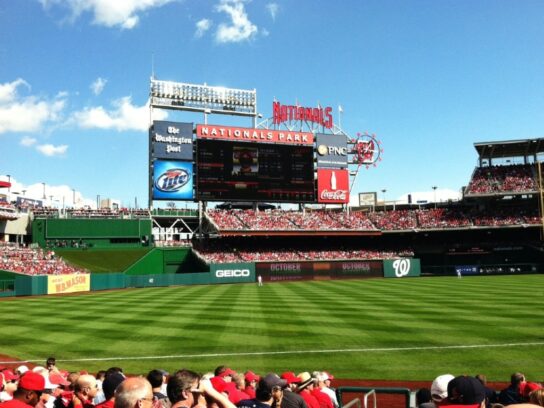 Heading to World Series Game 3? Here's what you need to know:
Nationals currently lead 2-0 in the series against the Houston Astros.
The ceremonial first pitch will be thrown and caught by Chad Cordero and Brian Schneider, members of the 2005 Nationals inaugural team.
Gates open at 5:00 p.m.
First pitch is at 8:07 p.m.
Fox will be broadcasting the game.
Starting pitchers will be Anibal Sanchez for the Washington Nationals and Zack Greinke for the Houston Astros.
The weather forecast at first pitch is 62 degrees, cloudy, 0% chance of rain.
Bag policy is available on the Nationals website.
Arrive early to avoid large crowds.
Reminder that phone service might not be great so set up a meeting location for your group in case you lose each other.
Stay safe and have fun! LET'S GO NATS!