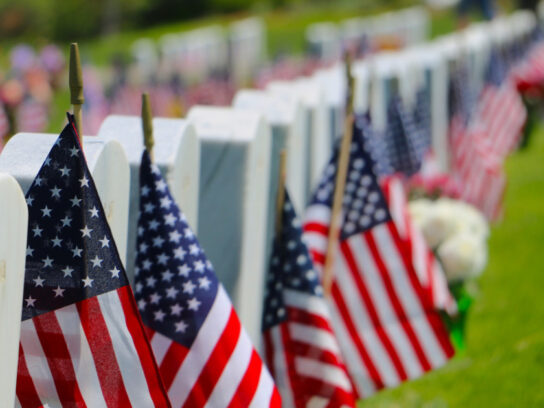 Montgomery County government has posted the following holiday schedule for Monday, May 30 in observance of Memorial Day:
County offices – Closed.
Public Libraries – Closed.
County-operated COVID-19 vaccination and testing centers – open regular hours.
County liquor stores – Most stores will be open 10 a.m.-5 p.m. The Poolesville spirits-only story will be open noon-5 p.m.
Ride On  – Will operate on a Sunday schedule using the new schedules that went into effect on May 8. Those schedules can be viewed at RideOnBus.com.
Ride On extRa and Flex – not in service.
Flash – Will operate on a weekend schedule (Orange Line only).
MARC Train and Commuter Bus – No service.
MTA Local and Commuter Buses – No service on the commuter bus, except for Route 201 (will operate on a Weekend/Holiday schedule). Local bus will operate on a Sunday schedule.  More information available here.
TRiPS Commuter Store at Silver Spring Transit Center – Open 10 a.m.-4 p.m.
TRiPS Mobile Commuter Store – Closed.
Metrorail and Metrobus – Metrorail will operate on a Sunday/Holiday schedule between 7 a.m. and midnight. Trains will arrive every 12 minutes until 10 p.m., then every 18 minutes until closing. Metrobus will operate on a Sunday service. Timetable information available here.
Recreation pools – Outdoor facilities will be open 11 a.m.-2 p.m. and 3-6 pm. Indoor facilities operate on a normal schedule.
Recreation community and senior centers – Closed.
Montgomery Parks – Visit MontgomeryParks.org for complete information.
Shady Grove Processing Facility and Transfer Station – Closed.
Trash and recycling will not be collected on county routes on Monday. After the holiday, pickups slide one

day

with last pick up on Saturday, June 4. More information is available at https://www.montgomerycountymd.gov/sws/holidays/.
Parking at public garages, lots, curbside meters – Free.
State offices and courts – Closed.
State Motor Vehicle Administration offices and Vehicle Emissions Inspection Program stations – Closed.