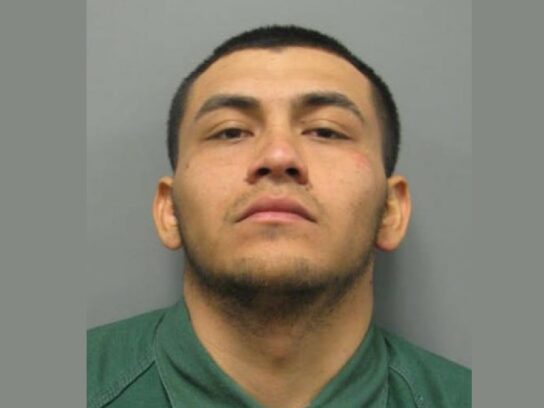 A 23-year-old Wheaton resident was charged with counts of assault, resisting arrest, and vehicle theft Monday in connection with a vehicle reported stolen. 
Officers from the 3rd district of Montgomery County Department of Police arrested Yeyson Alexis Salgado-Umana after a vehicle and foot chase which took place after a traffic stop, according to a press release.
Around 2:18p.m., a 3rd District police officer saw a GMC Yukon which had previously been reported stolen. Officers tried to conduct a traffic stop, but the driver failed to stop and fled in the vehicle.
The suspect fled until the Yukon collided with a police vehicle, according to a press release from MCPD. After the collision, Salgado-Umana fled on foot. 
Officers continued to pursue the suspect on foot, and followed him to the northwest branch of the Anacostia River bed. Officers allege Salgado-Umana assaulted several police officers while they attempted to place him under arrest. 
Two 3rd District officers were transported to a local hospital for treatment of injuries after the arrest. Both were later released. 
Salgado-Umana was also transported to the hospital for minor injuries and then released. He was sent to the Central Processing Unit and is being held without bail. 
In 2016, Salgado-Umana pled guilty to charges of destruction of property over $1,000, and trespassing on private property, according to records from the Montgomery County District Court. 
His preliminary hearing is set for Feb. 21.