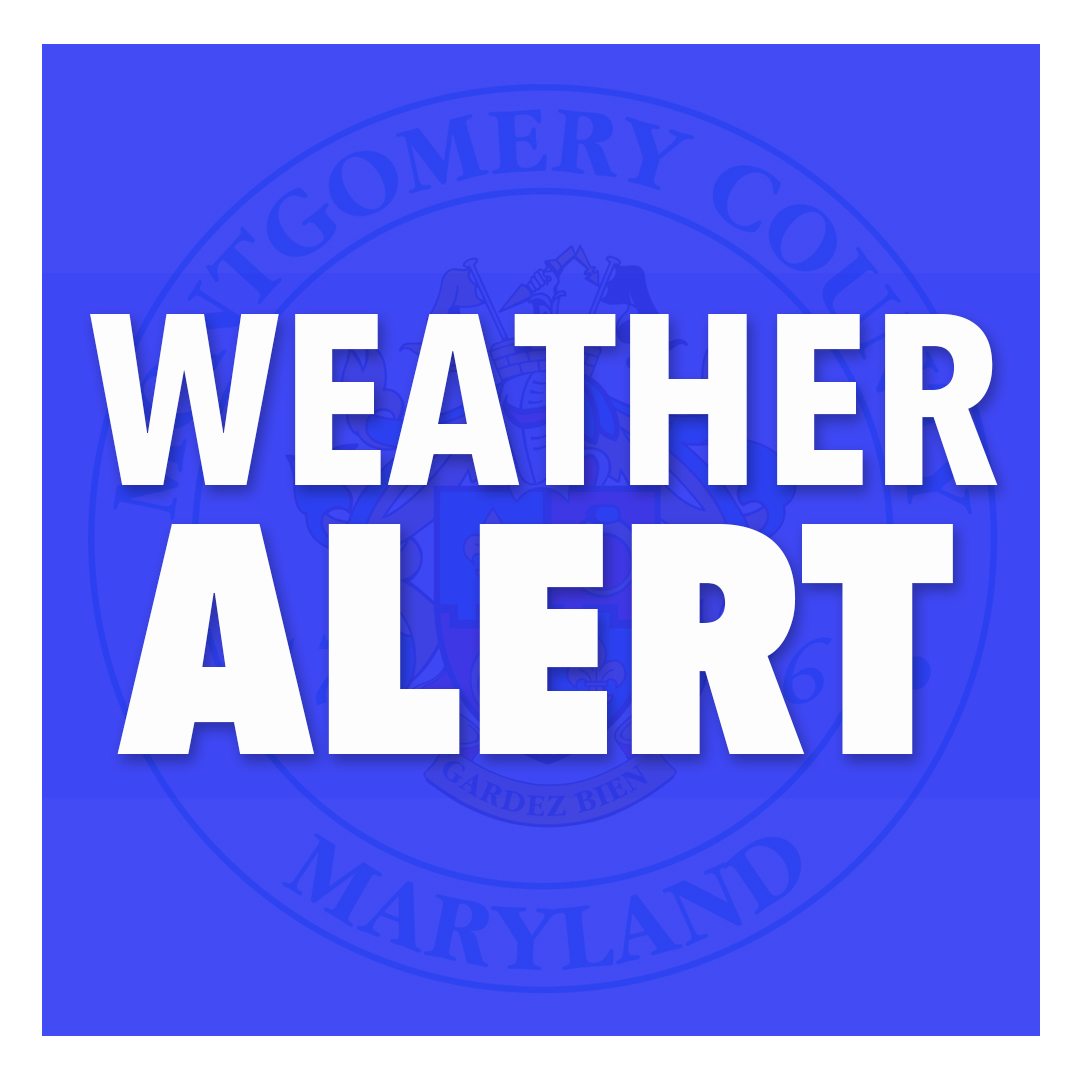 Winter Weather Advisory in Effect Tuesday
The National Weather Service has issued a Winter Weather Advisory Alert for Tuesday from 6 a.m.to 9 p.m.
According to the alert, 2 to 4 inches of snow is expected Tuesday afternoon. Early in the day, there will be "light mixed precipitation […] before becoming all snow in the afternoon."
People should be careful driving on the roads and expect slippery conditions. These conditions will affect morning and evening commutes.
The alert says, "Temperatures will fall well below freezing during the evening, causing any moisture or slush to freeze on untreated surfaces."
A Winter Weather Advisory has been issued for NW Montgomery Co on Tue 1/29, 6 AM to 9 PM, and Central / SE Montgomery Co on Tue 1/29, 12 PM to 10:00 PM. Expect wintry mix, use caution if traveling.
Additional details: https://t.co/2NA03qcDC9 and https://t.co/BMJnC2HFR9.

— MC Emergency Mgmt (@ReadyMontgomery) January 28, 2019
MCPS posted Monday about the weather forecast.
"Any decisions about opening schools or early dismissal will be made on Jan. 29 as the forecast develops and conditions are better known," MCPS tweeted.
The current weather forecast for Tuesday, Jan. 29, 2019 predicts intermittent snow & rain. Any decisions about opening schools or early dismissal will be made on Jan. 29 as the forecast develops and conditions are better known. Please monitor https://t.co/3UJVLWkg2H for updates.

— MCPS (@MCPS) January 28, 2019