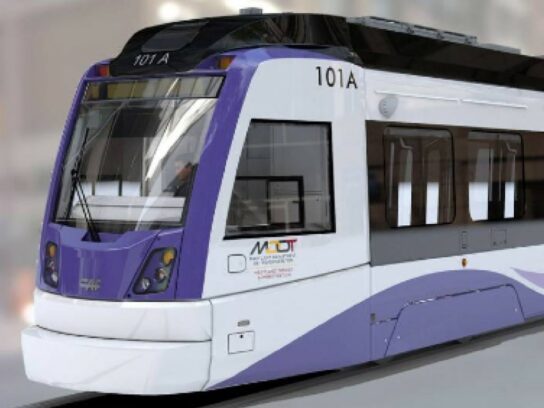 A financial deal announced Thursday puts the Purple Line back on track with full-scale construction expected to resume in late spring and early summer.
Purple Line Transit Partners (PLTP) and Maryland Department of Transportation's Transit Administration announced that funding was secured to finish construction and for future operations and maintenance.
The 40-year agreement to finance, design, build, operate and maintain the Purple Line, a light rail service between New Carrollton and Bethesda, includes a $1.76 billion loan from the U.S. Department of Transportation, $643 million from private activity bonds and $293 million from Purple Line Transit Partners' shareholder equity.
The cost for the much-delayed project is more than $1 billion over the original price and is now $3.4 billion. The line now is expected to be in use by the fall of 2026.
"Our rock-solid partnership with MDOT MTA is the reason we're able to make today's announcement," PLTP Chair Jane Garvey said in a news release.
Work on the 16.2 mile system includes building of the 21 stations, overpasses, tunnels and track installation. The east-west line will connect with five Metrorail stations, three MARC commuter rail lines, Amtrak and numerous bus routes.
"We are excited to start a new chapter and deliver the Purple Line to Maryland," MDOT MTA Administrator Holly Arnold said in a news release. "There will be a noticeable increase in construction activity later this spring and summer."
PLTP holds the P-3 (public private partnership) agreement.
Woo hoo‼️

Back to work on Purple Line 🟣🚈 construction‼️‼️‼️ https://t.co/lzV9gv4Ppy

— Action Committee for Transit (@actfortransit) April 14, 2022