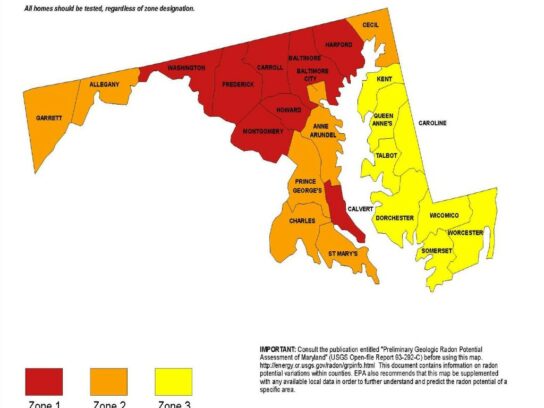 Montgomery County Executive Marc Elrich and other officials recognized January as Radon Action Month before the county council on Jan. 14. 
The county's Department of Environmental Protection (DEP) wants to remind residents of the dangers of radon poisoning and to test their homes for it. According to the U.S. Environmental Protection Agency (EPA), radon is a naturally occurring, radioactive gas. It's found in soil and rock, and some areas are at a higher risk of exposure than others. 
Montgomery County has high levels of radon in its soil. The county is designated a Zone 1 area by the EPA, which means it has the highest potential indoor radon levels. Zone 3 areas have the lowest potential.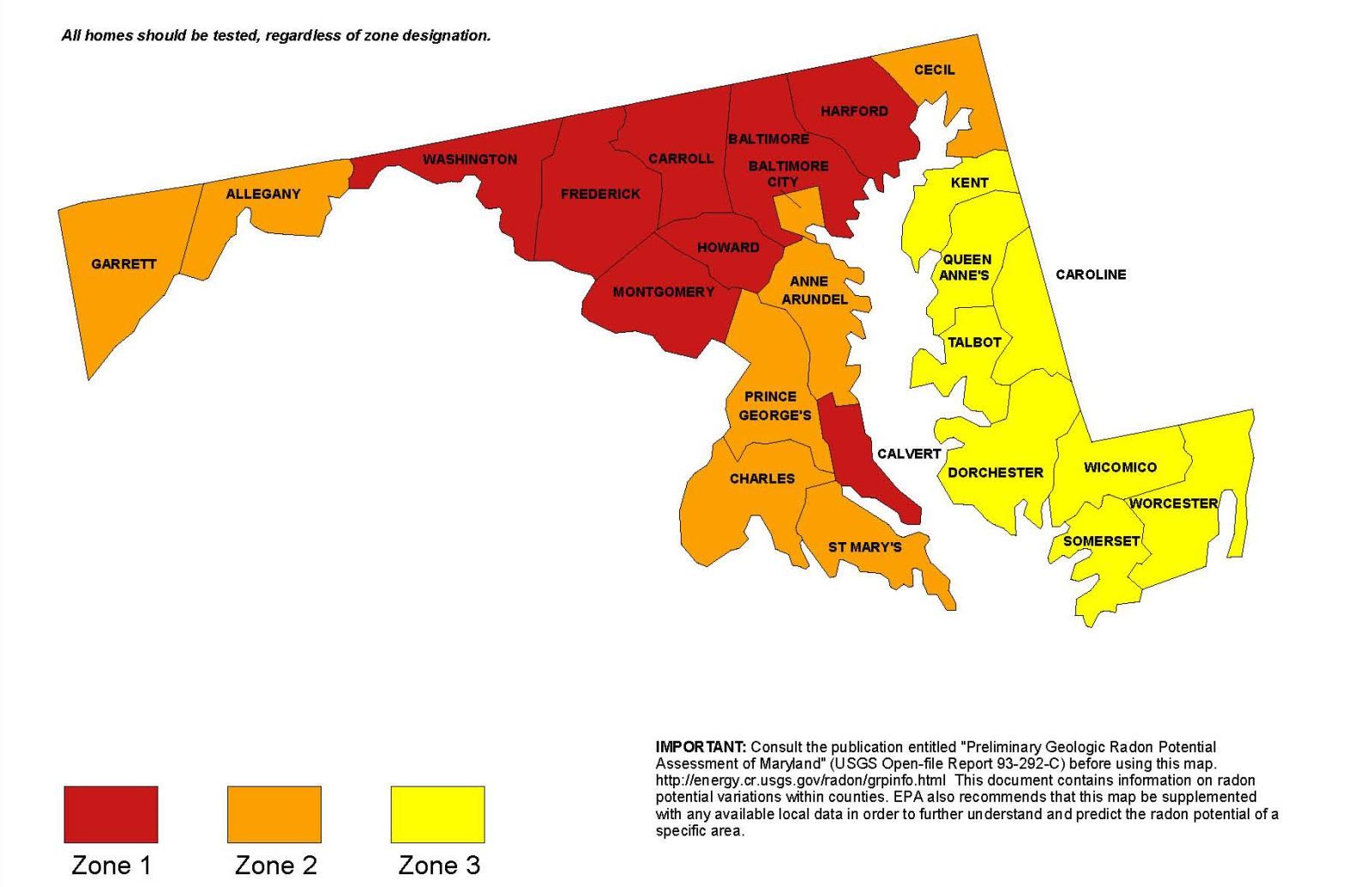 Radon enters homes and buildings through cracks in the foundation, walls and joints. It's invisible and odorless, like carbon monoxide, but requires separate testing to detect it. Testing is the only way to know exposure levels, according to the EPA. 
As of Oct. 1, 2016, county law requires radon testing whenever a single-family home is sold. 
Testing should be done in the least-occupied level of a home or building, and test kits are available in hardware stores, home improvement stores and online. 
Radon exposure is the second leading cause of lung cancer in the U.S., and the first leading cause for non-smokers, according to the U.S. Surgeon General. It kills about 21,000 people every year. 
High radon levels can be counteracted through radon reduction systems. There are also systems that prevent radon from entering a home in the first place, like soil suction, which takes radon from below homes and ventilates it into open air where it's diluted.