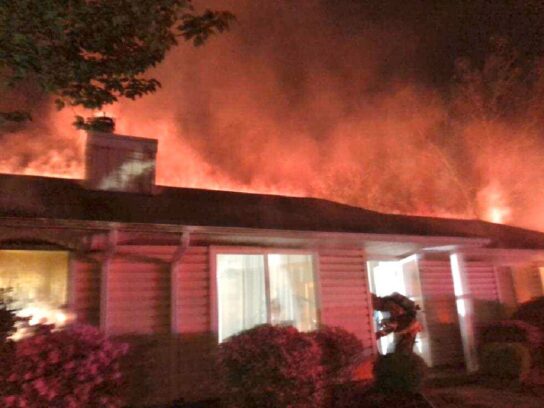 Marcelina Bowman, 55, was arrested in connection with a May 13 house fire in Leisure World which caused $350,000 in damages.
Bowman, who has no fixed address, was arrested May 15 in Fairfax City, Va.
According to fire and explosive investigators with the Montgomery County Fire and Rescue Service, Bowman was charged with first-degree arson, two counts of malicious destruction and reckless endangerment in connection with the fire on Edelmar Drive.
As of Sunday morning, Montgomery County courts did not list any charges against Bowman in the incident.
All occupants fled the house. One resident was taken to the hospital with non-life threatening smoke exposure.
The 2 a.m. fire caused about $250,000 worth of damage to the structure of the house and another $100,000 in damages to the contents in the house.
ARSON ARREST (@MontgomeryCoMD 2a, 5/13 Edelmar Dr, Leisure World, house fire) Marcelina Esther Bowman, age 55, no fixed address, arrested (5/15) in Fairfax City, Va, RE @mcfrs Fire/Explosive Investigators Charges: 1st Degee Arson; Malicious Destruction (2); Reckless Endangerment pic.twitter.com/HXKnNqlauX

— Pete Piringer (@mcfrsPIO) May 16, 2020