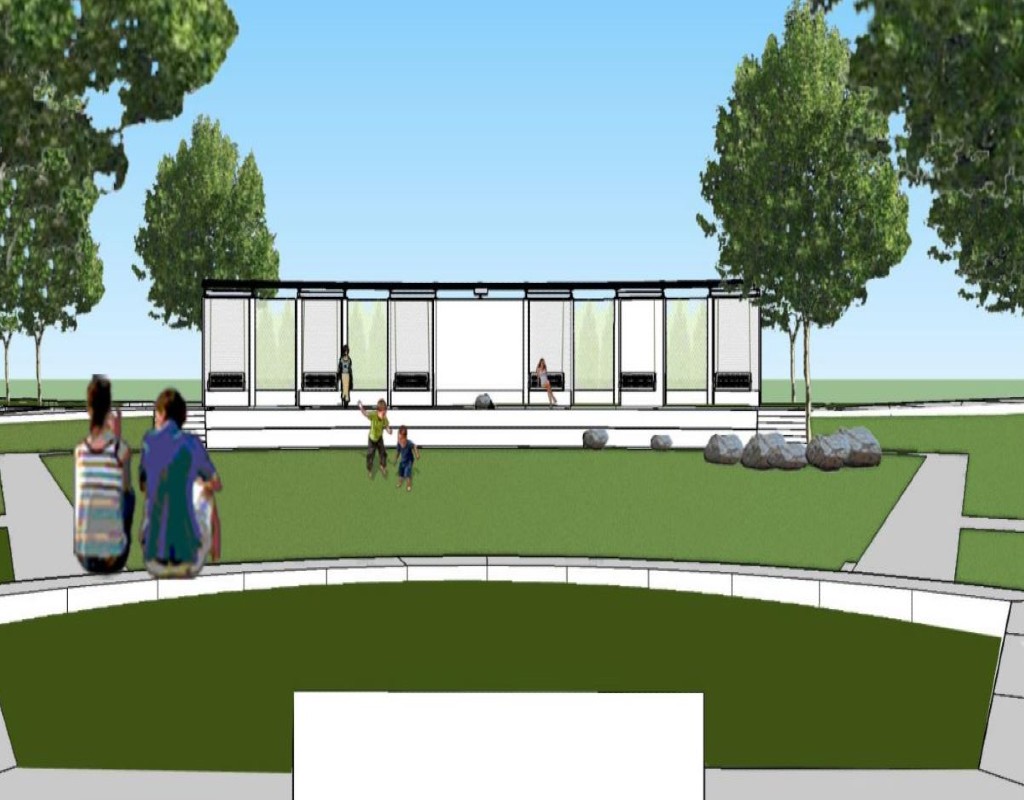 Work about to Start at Urban Park by Silver Spring Transit Area
Construction is expected to begin soon at the Gene Lynch Urban Park at the intersection of Colesville Road and Wayne Avenue across from the Silver Spring Transit Center and the future Purple Line stop, according to the Silver Spring Regional Center.
The 11,6000-square-foot park is named for Eugene Lynch III, who held many public service positions in Maryland, including on the Montgomery County Planning Board. The Silver Spring resident, who died in 2008, served as chief assistant to Montgomery County Executive Neal Potter and chief of staff to former Gov. Parris Glendening. He was a labor organizer, civic leader, political activist and small business owner.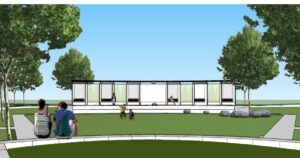 The land was acquired in 2014 as part of an exchange to build the Silver Spring Transit Center. The park will include a lawn area, walkways, seating, porch-type swings under a pergola, a programmable digital display and plantings. The goal is to provide a small public space by the busy public transportation area. The park will be a quarter of an acre.
Work should be completed in early 2022, according to the Silver Spring Regional Center.