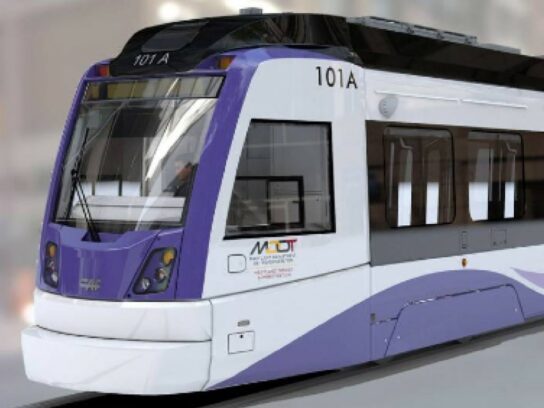 Construction for the Purple Line at the intersection of Wayne Avenue and Cloverfield Road in Silver Spring is expected to close lanes beginning the evening of Feb. 25 and into the morning of Feb. 26.
The scheduled, overnight work is for utility relocation.
Also in Silver Spring, beginning March 1, crews will work on waterline relocations along the right lane of eastbound Wayne Avenue from Manchester Road to the East Wayne entrance of the Plymouth Tunnel for about two months. Temporary road closures may take place.
The Purple Line is a 16-mile light rail line that will extend from Bethesda to New Carrollton in Prince George's County. It will provide a direct connection to the Metro red, green and orange lines and also will connect with MARC, Amtrak and local bus services.
When driving through #PurpleLineMD work zones, be sure to pay attention, as lanes may be closed to accommodate workers relocating overhead and underground utilities to make way for the Purple Line.#MDOTsafety pic.twitter.com/PueyKrfMbK

— Purple Line (@PurpleLineMD) February 18, 2021