Flash Flood Watch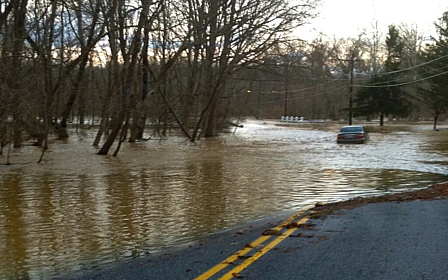 The National Weather Service has issued a flash flood watch for Montgomery County from midnight- 2 p.m. on Monday, Dec. 23.
A flash flood watch means that heavy rains may have the potential to cause severe and unexpected flooding within the next 24 hours.
Flash floods kill more people every year than any other weather hazard. Do not drive through flooded areas. As little as two feet of water can sweep a vehicle off the road.
Stay alert for any warnings.